Medium range breaker booms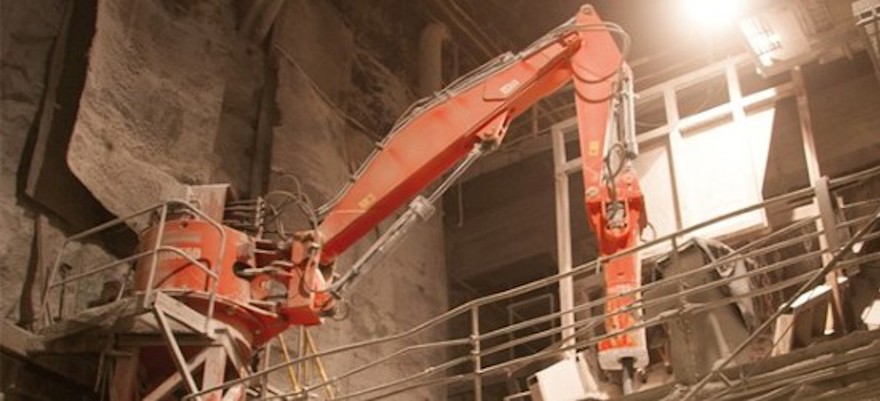 Sandvik Medium range breaker booms are designed for heavier open-pit and underground applications. Quarries and mines typically use Sandvik Medium range booms to improve the productivity of stationary crushers by feeding material into the crusher and by raking the hopper area.
Need to know more?
Medium range booms are designed to endure tougher duty cycles and can also be used in more demanding applications, such as underground grizzlies. The triangular boom design optimally combines a light weight with a high capacity. Depending on application, Medium range booms can be opeated directly by valve levers of remotely by radio control.
Applications
Advantages
Robust and strong multi-purpose boom brings productivity and cost-efficiency
Heat-treated conical Expander® pins for increased service life
Shock-absorbing pedestal mounting for minimal vibrations and longer foundation lifetime
Sandvik's full electrification makes the Medium range breaker booms energy efficient