Sustainable business
At Sandvik Rock Processing Solutions, we believe that sustainable business practices not only help foster a better future: they also translate to better productivity and efficiency.
From operations to logistics, we strive to be a leading sustainability partner for our customers and to help them achieve more sustainable business practices. Advancing the world through engineering!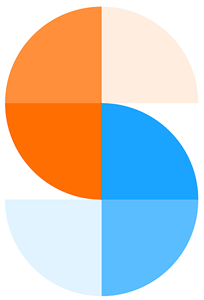 Our sustainable business strategy is based on international guidelines and principles, aligned to the UN's Sustainable Development Goals and embedded in our everyday business practices.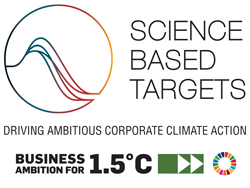 We have established four overarching sustainability goals for 2030 — circularity, climate change, fair play and people: these are our key priorities and core considerations in developing solutions for the rock processing industry. We are committed to working with science-based targets (SBTi, read more @ Sandvik Group) to achieving our goals.
Within our sustainability goals we take a holistic approach that includes customers, suppliers, and our own operations. By doing so, we will help our customers to become more sustainable, for example by developing:
Products and solutions which use less fuel and electricity.
Process solutions that reduce or eliminate the use of water.
Automated equipment designed for productivity, reliability and durability, and delivering more for the same amount of energy input.
Digital solutions, with data analysis supporting the optimal usage and performance of equipment and thereby using less electricity/fuel.
Electrification, zero emissions.
RESOURCE EFFICIENCY
The mining sector is an energy intensive industry, and a significant part of this energy is consumed by the comminution process - size reduction to liberate the valued minerals for subsequent processing/beneficiation stages. Reducing the amount of energy and water consumed in comminution by setting up energy efficient dry comminution circuits contributes directly to the industry's target of sustainable comminution, protecting the environment and reducing operational costs.
In aggregate production, demolition and recycling, new technologies are enabling more sustainable solutions - reducing energy consumption, waste to landfill, emissions and environmental noise.
Circularity is a key focus area for Sandvik, by reusing and recycle to offset the use of raw materials and reduce waste. Several initiatives are ongoing to contribute to the Sandvik target of more than 90 % circularity by 2030, including customers, suppliers and our own operations in its scope. Material and resource efficiency focus within product development and our own operations are examples of how we are driving the shift to more circular business models and use of resources, finding ways to close loops and generate new revenue streams from the processes and materials we use.
Water usage is closely monitored and many measures are taken to minimize consumption, including circulation of cooling water in our own production to reduce the need for fresh water.
Our process solutions with eco-efficient dry comminution add value for our customers - for example, when operating in areas where water is scarce, but also due to the cost of water consumption, distribution and treatment.
MINIMIZED CLIMATE IMPACT
We are committed to reducing our impact on the climate and contributing to the Sandvik target to halve the CO2 impact by 2030. Improvement activities to reduce CO2 emissions are implemented across the whole value chain, by continuous improvement within our own business, with our suppliers and our customers. Our customers can lower operating cost/reduce CO2 emissions within their production by using our energy efficient solutions and products with reduced electricity or fuel consumption.
All Sandvik stationary crushing and screening solutions are 100 % electricity driven and our mobile solutions are on the electrification journey, offering hybrid or fully electric products.