Small range breakers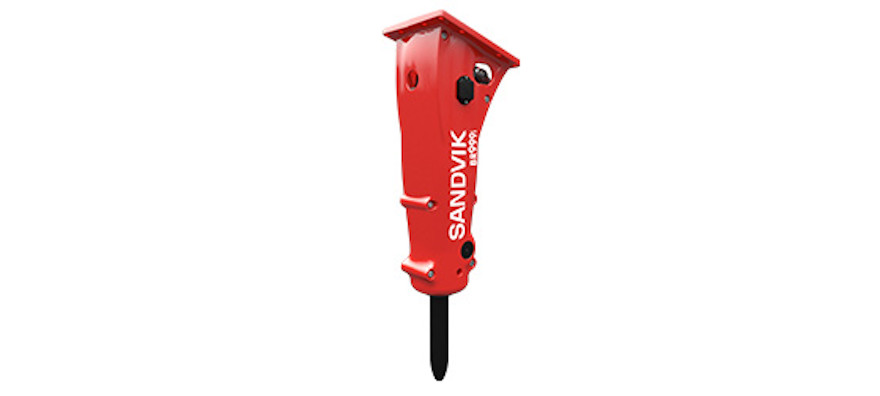 Sandvik Small range breakers are capable of accepting a wide range of oil flows as well as tolerating high back pressures. This means they can be mounted on a huge range of carriers and utilized in a wide range of applications. All our intelligent Small range breakers come equipped with an RD3 remote monitoring system for your superior fleet management.
Need to know more?
Reliable and durable
Sandvik's Small range breakers are built to last. Membrane-type accumulator assists with power strokes while protecting against hydraulic spikes. Field-replaceable tool bushing and a low-maintenance design ensure optimum breaker uptime. This range of breakers is suitable for carriers in the 1.9 to 15 tonne range and has low operating and owning costs while being highly productive and efficient.
Applications
Demolition
Civil engineering
Landscaping
Frozen ground
Asphalt cutting
Advantages
Superior fleet management with the factory-installed RD3 remote monitoring device
Simple tool installation saves time
Sealed housing design protects against dust and debris
Wide oil flow range
Membrane type accumulator
Protected hose connection
Sound suppression benefits the operator and the surrounding area
Constant Blow Energy gives consistent performance
Easy to use and service, minimizing downtime
High reliability, low operating costs
Broad carrier range
Constant high productivity
Technical data
Model
BR555i
BR777i
BR999i
BR1322i
Working weight, kg
(lb)
275
(610)
390
(860)
505
(1,110)
850
(1,870)
Impact rate, bpm
600-1,800
500-1,700
500-1,700
500-1,000
Operating pressure, bar
(psi)
90-140
(1,305-2,030)
90-140
(1,305-2,030)
100-140
(1,450-2,030)
125-160
(1,815-2,320)
Tool diameter, mm (in.)
72 (2.83)
80 (3.15)
90 (3.54)
95 (3.74)
Acceptable oil flow, l/min (gal/min)
35-90
(9.2-23.8)
40- 20
(10.6-31.7)
50-150
(13.2-39.6)
60-120
(15.9-31.7)
Mini excavator weight, allowed range, t (lb)
3.2-8.0
(7,100-17,600)
4.3-9.5
(9,500-20,900)
5.8-13.0
(12,800-28,700)
Skid steer weight, allowed range, t (lb)
1.9-5.3
(4,200-11,700)
2.6-6.3
(5,700-13,900)
3.9-8.7
(8,600-19,200)
Carrier weight, allowed range, t (lb)
9-15
(19,800-33,100)