Extra large range breaker booms
BB8120 Breaker boom
Weight

16,500 kg (36,300 )

Nominal horizontal reach

12.2 m (40.0 ft)

Swing

170 °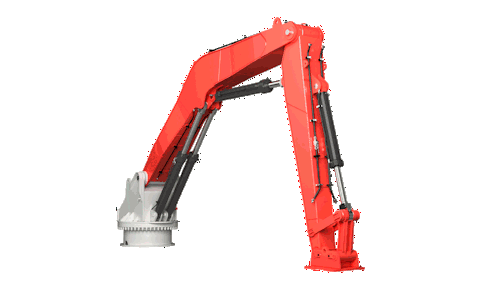 Sandvik BB8120 breaker boom enables the hydraulic breaker to be optimally positioned and applied, allowing blockages or bridging of rock to be broken and cleared quickly and efficiently.
Heavy-duty design

reduces overall wear and lowers operating costs

170° swing

offers optimal flexibility

Round pedestal

for even stress distribution
Additional product information
BB8120 breaker boom

Sandvik BB8120 breaker boom is versatile, and can be used in many applications, including grizzlies and gyratory crushers. The modular design means the equipment is easy to service, and parts can be replaced with minimal fuss, meaning less downtime overall.
Durable and productive BB8120 provides a 14.5-meter maximum reach with a 170-degree swing for optimum flexibility. The boom is specially designed to maintain optimum crusher throughput, increase crusher efficiency and extend the life of the crusher.​​

Additional advantages

Modular design allows parts to be easily replaced
Heat-treated conical pins for extended service life
Pedestal angle can be adjusted
Sandvik full electrification makes the boom energy efficient

Applications

Gyratory crushers
Grizzlies
Our extra large range breaker booms
Contact us
We are here to help, we are available in many places around the world. Just let us know.