Stationary upgrades and engineered solutions
Offline filtration units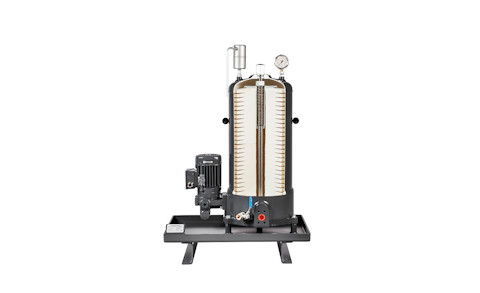 Cleaner lubrication oil means better performance.
Reduce wear on your internal crusher components and improve reliability with our continuous fine filtration unit for main lubrication. And because it's offline, it doesn't affect crusher availability.
Sandvik offline oil filter helps keep oil free of particles and water to enhance your crusher performance and keep your system running smoothly.
Up to five times longer oil life
Engineered to withstand the filtering requirements for crushing under tough conditions, get up to five times longer oil life which is better for the environment and workers' health and safety. Fewer oil changes also means financial savings and more importantly more crusher availability.
Downloads
fine-filtration-of-your-lubrication-oil-brochure-english.pdf
Crusher compatibility – filter model 27/54: SANDVIK CH420, CH430, CH440, CH660, CH830i, CH840i, CS420, CS430, CS440, CS660 and CS840i
Crusher compatibility – filter model 27/108: SANDVIK CH860i, CH865i, CH870i, CH890i and CH895i.