Tracked cone crushers
US440i Cone crusher
Equipment

Sandvik CS440 cone

Max. feed size

500 mm (20 in.)

Capacity

344 mtph (379 stph)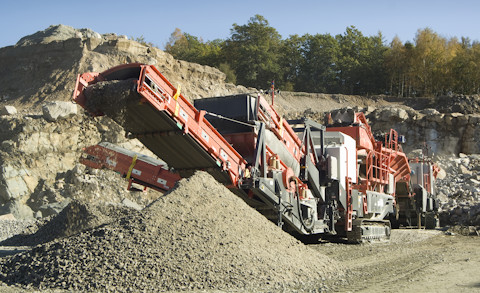 Sandvik US440i is the ultimate heavy duty cone crusher capable of accepting large feed sizes. Designed to suit the specific needs of large mine or quarry operators but can also be used for a much wider range of applications thanks to the versatility of the Sandvik cone.
Latest emissions compliant engines

for reduced emissions and reduced fuel consumption due to low operating rpm, direct drive and "intelligent" hydraulics

Unique Constant Liner Performance

for extended life and performance of chamber liners, minimizing your downtime and costs

Rubber lined feed hopper

and impact zones for durability

Clean and safe production

through dust suppression and pressurised dust protection

Radio remote control

supplied as standard for easy and safe operation
Product data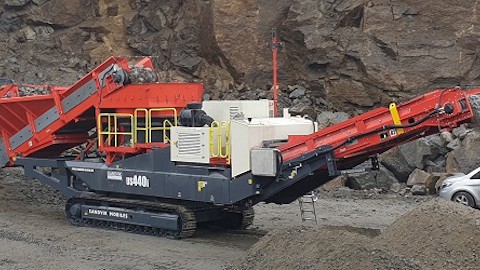 Additional product information
US440i

Sandvik US440i is powered by a 315kW (422hp) fuel efficient engine and its robust tracked chassis enables you to benefit from high mobility over the roughest terrain. Our innovative design means it's quick to set up, so you can start to maximize your production straight away.

Sandvik offers a wide choice of mantles and settings, giving you the flexibility to take on a number of different tasks. You can also maximize your primary jaw production by opening the CSS giving maximum throughput and efficiency.

Trouble free and optimal production is ensured through the use of onboard high-level intelligence together with ASRi (Automatic Setting Regulation), which comes as standard. Together, the systems ensure that the machine is running at the highest capacity, whilst minimizing downtime by flagging maintenance issues early.

Other models within this range of cones include Sandvik UH440i, UH440E and US440E.

Additional advantages

Electric refuelling pump as standard for your safety and convenience
Hanging screen (HS) available for open and closed circuit
My Fleet remote monitoring system with 7 year data subscription to help optimize your machine operation
Security+  extended warranty & service package for higher uptime and peace of mind.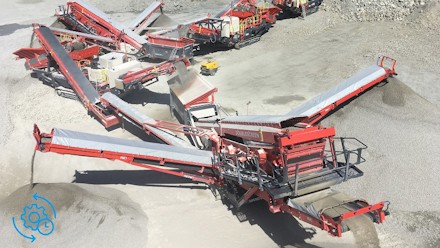 Maximize your uptime and lower your total cost of ownership with Sandvik Endurance Packages
At Sandvik we know that time is critical and keeping your equipment operating at all times is vitally important for your operation. We have developed Sandvik Endurance packages to do just that.