BR999
i

Heavy Duty Small hydraulic breaker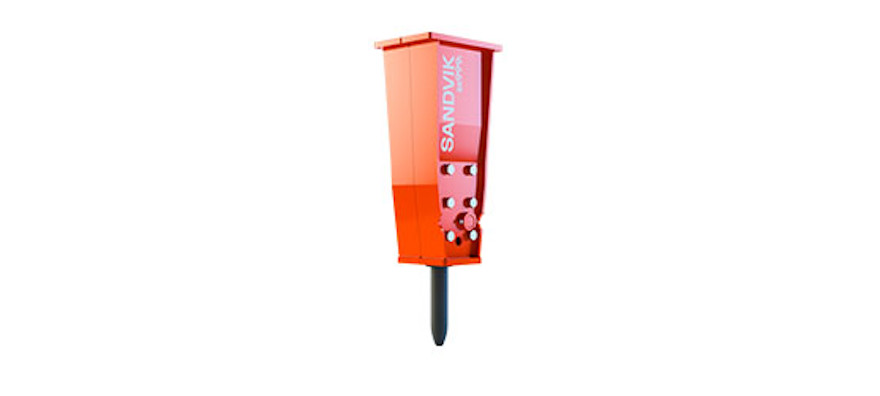 Sandvik BR999i Heavy Duty Small hydraulic breaker has been designed for the toughest of applications. The breaker can be utilized in a number or different duties, thanks to its ability to be mounted on a wide range of carriers.
Need to know more?
The durable, low-maintenance design of the BR999i Heavy Duty Small breaker features a membrane-type accumulator to ensure constant maximum impact power and eliminate the need for recharging in the field. This enables consistently high productivity while maintaining stability and safety.
The field-replaceable tool bushing and other proven, intelligent features keep maintenance downtime to a minimum and productivity high even in the most challenging environments.
Advantages:
Factory-installed RD3 remote monitoring device for superior fleet management
CBE (Constant Blow Energy) gives consistent performance
No-tie-rods design enables fast and easy servicing without special tooling required
Membrane-type accumulator ensures constant maximum impact power and removes the need for time-consuming recharging
Quick-change tool bushing makes maintenance easy, fast and safe
Heavy-duty housing withstands high temperature and extreme wear
Broad carrier range gives the breaker real versatility
Technical data
Working weight, kg (lb)
600 (1,320)
Impact rate, bpm
500 - 1700
Operating pressure, bar (psi)
100 - 140 (1,450 - 2,030)
Tool diameter, mm (in.)70
90 (3.54)
Acceptable oil flow, l/min (gal/min)
50 - 150 (13.2 - 39.6)
Mini excavator weight, allowed range, t (lb)
5.8 - 13.0 (12,800 - 28,700)
Skid steer weight, allowed range, t (lb)
3.9 - 8.7 (8,600 - 19,200)