Tracked cone crushers
UH440i Cone crusher
Equipment

CH440

Max. feed size

250 mm (10 in.)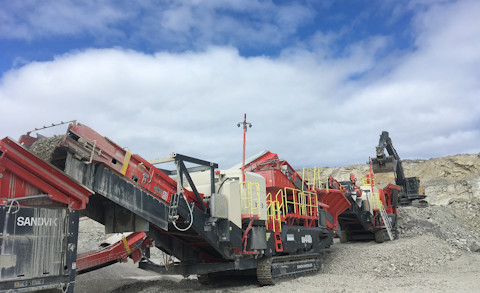 Sandvik UH440i provides the ultimate solution for any contractor or aggregates producer looking for a highly flexible, fully mobile secondary crushing unit. Built to last, this heavy duty workhorse has proved itself worldwide in the toughest of applications and in all climatic conditions
Latest emissions compliant engines

for reduced emissions and reduced fuel consumption due to low operating rpm, direct drive and "intelligent" hydraulics

Unique Constant Liner Performance

for extended life and performance of chamber liners, minimizing your downtime and costs

Rubber lined feed hopper

and impact zones for durability

Onboard intelligence system

integrated with ASRi for optimal performance and operating efficiency

Radio remote control

supplied as standard for easy and safe operation
Product data
Additional product information
Hydrocone technology

Equipped with our world renowned Sandvik CH440 Hydrocone crusher which allows a feed size of up to 215mm (8 ½ in.), this will enable you to produce high quality materials with a superb product shape.

Sandvik UH440i is also fitted with ASRi (Automated Setting Regulation), and onboard high level intelligence. This functionality improves both productivity and reliability, as the system automates processes to optimize crushing, and keeps track of maintenance issues. Fitted with a number of sensors at different key locations throughout, this also ensures trouble free operation and maximum uptime.

Powered by a 315kW (422hp) fuel efficient engine, Sandvik UH440i has been built on a robust tracked chassis so you can benefit from high mobility, with the equipment being able to tackle the roughest terrain. The quick set-up time ensures you will see the benefits immediately.

Other models within this range of cones include Sandvik US440i , UH440E and US440E.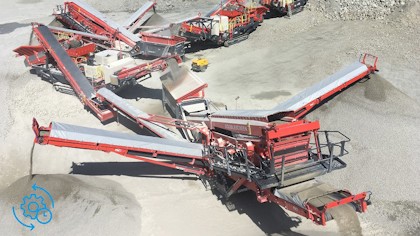 Maximize your uptime and lower your total cost of ownership with Sandvik Endurance Packages
At Sandvik we know that time is critical and keeping your equipment operating at all times is vitally important for your operation. We have developed Sandvik Endurance packages to do just that.
Our tracked cone crushers
Contact us
We are here to help, we are available in many places around the world. Just let us know.