BR777
i

Scaler hydraulic breaker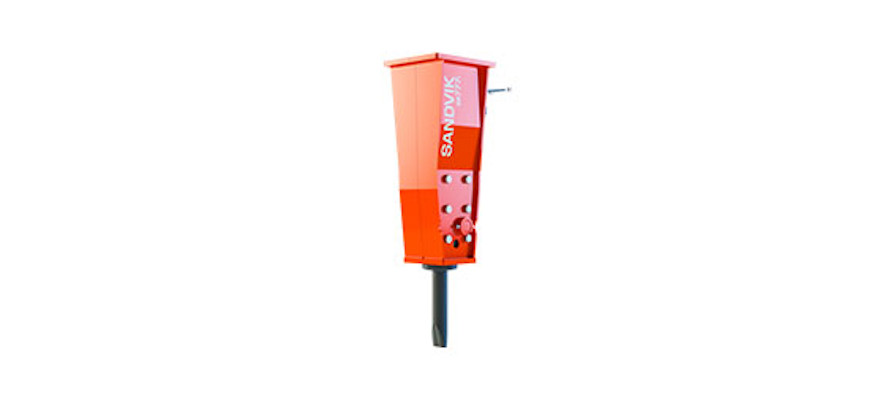 Sandvik BR777i Scaler range hydraulic breaker can accept a wide range of oil flows and tolerate high back pressures to ensure its productivity in the harshest environments.
Need to know more?
The BR777i Scaler is built to withstand extreme conditions with its robust housing and side plate design. The dust and dirt protected construction includes a unique tool sealing structure and sealed hose connections for air, water and grease.
Sturdy construction of the BR777i Scaler combined with a low-maintenance design ensures optimum breaker uptime and low operating costs.
Advantages:
Sealed housing design protects against dust and debris
Robust, bolted side plates are made for extreme conditions and are easy to maintain and repair
Sandvik's patented tool sealing structure protects the power cell against debris and extends service life significantly
CBE (Constant Blow Energy) gives consistent performance
Optimized operating pressure for scaling
Safe and quick tool change system transverse to the breaker
Integral channel for compressed air to protect internal parts from dust
Integrated water channel for environmental dust suppression
Easy to use and service, minimizing downtime
High reliability with low operating costs
Technical data
Working weight, kg (lb)
415 (910)
Impact rate, bpm
500 - 1700
Operating pressure, bar (psi)
80 - 130 (1,160 - 1,885)
Tool diameter, mm (in.)
80 (3.15)
Acceptable oil flow, l/min (gal/min)
40 - 120 (10.6 - 31.7)
Mini excavator weight, allowed range, t (lb)
4.3 - 9.5 (9,500 - 20,900)
Skid steer weight, allowed range, t (lb)
2.6 - 6.3 (5,700 - 13,900)