US373 Cone unit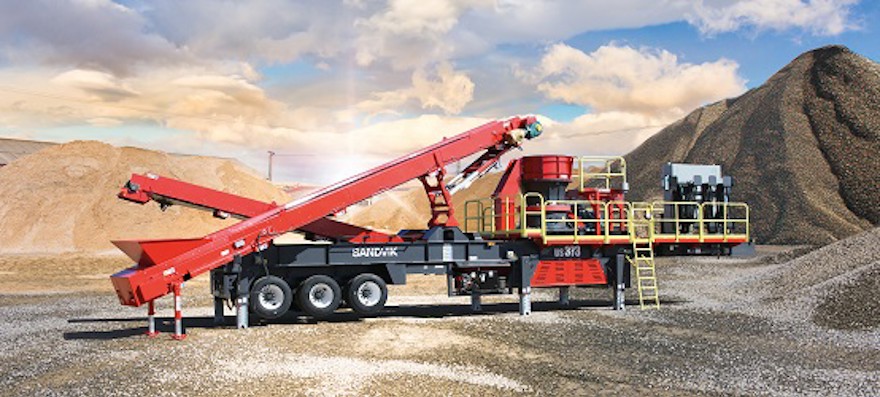 Sandvik US373 wheeled cone crusher is engineered to provide your operations with flexibility, sustainability, durability and class-leading productivity.
Following the success of the UH373, the new Sandvik US373 offers the same modular design as the UH373, but now also features the highly reliable and powerful Sandvik CS430 cone crusher with a 180 HP drive.
Need to know more?
Electrically driven and capable of operating in the most hostile environments, the Sandvik US373 is ideal for your secondary crushing needs, whilst ensuring your operations maintain a lower operational cost per ton and reduce CO2 emissions.
With the largest feed opening in its class, and conveyor feeding and discharge options available, the unit provides your operations with increased intake capability and reduced bridging.
Designed with enhanced safety in mind and ensuring you maximize the uptime of your equipment, the features on the machine are accessible and constructed to be easily serviced. Through Sandvik's global support and accessibility to genuine wares and spares through our North American network, guarantees you get value throughout its lifecycle.
Advantages
Ideal solution for your secondary crushing needs
Largest feed opening in its class for increased intake ability and reduced bridging
Integrated ASRi automatically adapts crusher to feed conditions and enables real-time performance management
Constant Liner Performance (CLP) crushing chambers permits constant feed acceptance capability, increased output, high quality products and increased liner life
Easy setting adjustment for simple and efficient operation
Soft starting crusher with UL certified control panel
Low cost per ton and low emissions due to electrical operation, minimizing environmental impact
Quick to set-up and easy to maintain, resulting in higher uptime and increased productivity
Technical data
Equipment
Sandvik CS430 cone crusher
Maximum feed size
14 in. (360 mm)
Capacity (up to)
330 stph (300 mtph)
Power
220 Hp (164 kW)
Transport length
64 ft 4 5/16 in. (19.62 m)
Transport width
11 ft 11 1/8 in. (3.64 m)
Transport height
14 ft 5 11/16 in. (4.41 m)
Weight
91,500 lbs (41,503 kg)
Please note all weights and dimensions are for standard units only.