Tracked jaw crushers
QJ341 Jaw crusher
Equipment

Sandvik C12 jaw

Feed opening

1,200 x 750 mm (47 x 29 in.)

Max. feed size

650.000 mm (26.000 in.)

Capacity

400 mtph (440 stph)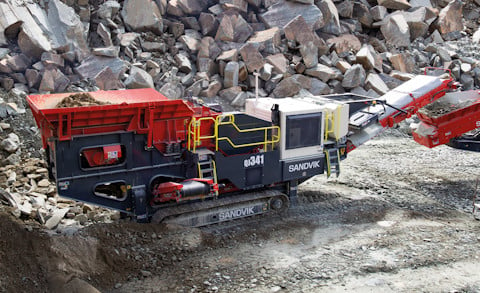 Sandvik QJ341 mobile jaw crusher is the ideal solution for a wide range of applications. Equipped with a C12 jaw crusher, a powerful and fuel-efficient engine, it is designed to tackle the most difficult operations.
Hydraulically adjustable jaw setting

Reverse crushing action

to crush sticky material or relieve blockages

Hydraulic drive

enabling the crusher to start under load, minimizing downtime

Jaw level sensor

to control the feed rate with minimal intervention
Product data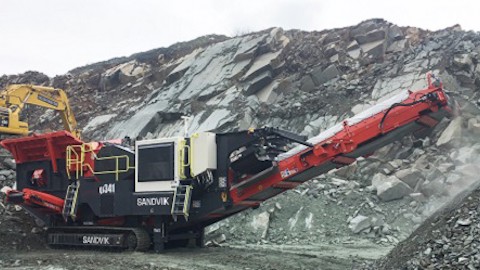 Additional product information
QJ341

Sandvik QJ341 mobile jaw crusher features a 1,200 x 750mm (47 x 29 in.) jaw opening, built to tackle the most difficult applications with ease. It has been designed to meet the needs of the operator seeking a high performance mobile jaw crusher which is both reliable and durable. With a large feed opening and unique high crushing speed it is capable of delivering high outputs with excellent reduction ratios. In addition to this, the equipment can start under load, which enables maximum uptime and productivity.

The powerful jaw crusher is capable of a variety of tasks with its large under-belt clearances, and is equipped with a hydraulic raise and lower facility on the main conveyor as standard. There are a number of features to minimize operator intervention whilst maximizing their safety, such as the self-locking hopper and jaw level sensor which controls feed rate with minimal input from the user.

Other models within the QJ range of jaws include Sandvik QJ241 and QJ341+.

World leading mobile jaw crusher

Sandvik QJ341 has been designed to meet your needs, and is consistently one of the world's bestselling tracked crushers. This mobile jaw crusher is designed to provide you with total control and peace of mind, such as the Sandvik PLC control system and control screen. These features come as a result of years of research, experience, and customer feedback.

Sandvik QJ341 jaw crusher is also equipped with features designed to optimize throughput and reduce costs, ensuring you get the maximum return on your investment. Designed for optimum fuel economy, the emissions compliant engine delivers powerful performance with low operating costs. The hydraulically adjustable jaw setting can be tailored to your application and the reversible crushing action can relieve blockages and deal with sticky problematic materials. The improved load control system for feeder drive ensures continuous, uninterrupted crushing, keeping productivity levels consistently high.

User-friendly mobile jaw crusher

Sandvik QJ341 mobile jaw crusher is as user-friendly as it is productive. Full PLC control system and Danfoss color screen allow visual data output of all plant operating parameters. This, combined with an optional jaw level sensor, gives you complete control of material flow.

Extensive use of steel pipework gives superior heat dissipation whilst providing a maintenance free sealing solution. Easy access to the engine compartment and in-built automatic central lubrication system reduces maintenance time, and with wear resistant liner plates fitted as standard you can keep your crusher working even on the most challenging applications.

Having spent years in the field, we understand the challenges that you face on a day-to-day basis – from the unique complexities of recycling to the rugged demands of hard rock mining. Sandvik QJ341 mobile jaw crusher is an example of design based on research and customer feedback, providing you with the best possible equipment. With every product backed by unrivaled aftermarket support, you can rely on our commitment and outstanding service in every eventuality.

Additional Advantages

Fitted with Optitooth™ jaw plates for extended life, increased throughput and reduced fuel consumption
My Fleet remote monitoring system with 7 year data subscription to help optimize your machine operation
Security+ extended warranty & service package for higher uptime and peace of mind.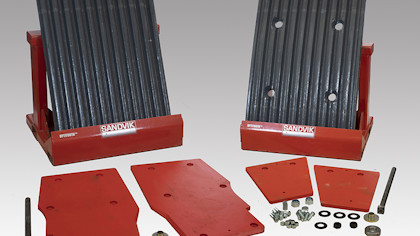 Increased productivity & longer wear life with Sandvik Optitooth™ offering
Sandvik Mobiles have created a number of complementary ready-to-order maintenance kits which include Optitooth™ jaw plates and our NEW Optitooth™ side plates for the Sandvik QJ241, QJ341 & QJ341+ jaw crushers.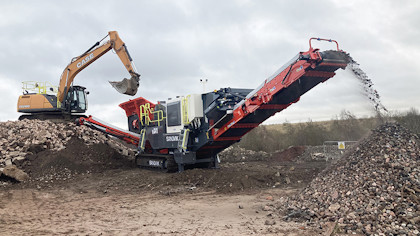 Brewster Bros invest in Sandvik to support their circular business
Family company Brewster Bros have recently taken delivery of a QJ341 mobile jaw crusher for their recycling operation in Livingston, West Lothian. They pride themselves on their state-of-the-art recycling plant and sustainable operation, from where they recycle, reuse and resell high quality products to their customers.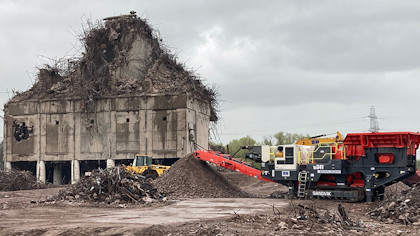 Brown & Mason helping to clear the way to a lower carbon future
Brown and Mason Group Limited, specialists in the demolition sector, were commissioned to demolish Rugeley 'B' power station in Staffordshire, United Kingdom. To assist in the recycling BM decided to stick with what they know best and purchase a third QJ341 mobile jaw crusher to work alongside the two units they already own.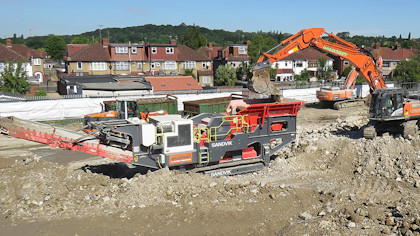 Sandvik Mobiles deliver results for demolition and recycling contractors
Having experienced the output and production capabilities of owning an existing Sandvik mobile jaw crusher, Balicrest Limited decided to upgrade their world-renowned QJ341 and purchase a new model. With the ease of mobility and quick set-up times, this enables the machine to be operational in no time at all after arrival on site, all of which contribute to higher uptime.
Contact us
We are here to help, we are available in many places around the world. Just let us know.