Mantle lifting tools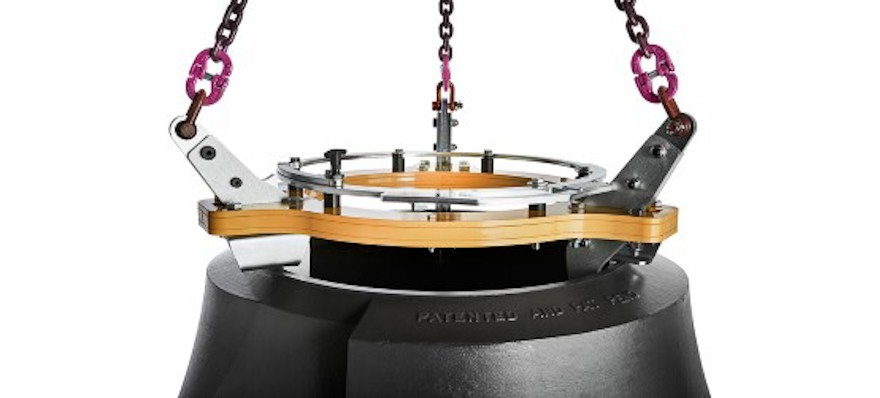 Sandvik offers a series of safety lifting tools for our CH models of cone crushers. These tools are CE-marked, and specifically designed for Sandvik mantles.
Need to know more?
Instead of having to weld on attachment points when replacing parts or undertaking maintenance work, you use these self-locking jaws. They are easy to attach and release, and strong enough to handle the weight of your mantle. The result is faster, safer and easier maintenance.
FOUR REASONS WHY
Improved on-site and worker safety.
No welding of attachment points prior to lifting the mantle, leading to faster turnaround time.
Designed to fit both new and worn Sandvik mantles.
Self-locking clamps are easy to attach/detach from the wear parts.
CH crusher compatibility for our Sandlock mantle lifting tools: SANDVIK CH420, CH430, CH440, CH660, CH830i, CH840i, CH860i, CH865i, CH870i, CH890i, CH895i (CH880).