Stationary screening media solutions
Tensioned screening media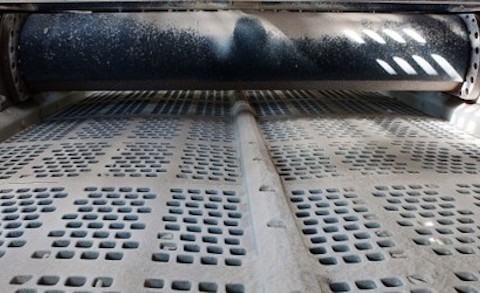 Sandvik tensioned screening media is tailor-made and available in a variety of materials, widths, lengths and thicknesses for both cross and length tensioned screens.
It is the type of screening media that has the widest area of use. Normally no modification to the screen is necessary when installing Sandvik tensioned media.
The WX system fits almost all screens on the market regardless of make or size. Sandvik tensioned panels are easy to handle and highly suitable for screens with limited space between decks. A wide range of apertures is available, depending on your specific requirements.