Mobile Screening solutions
QA Screens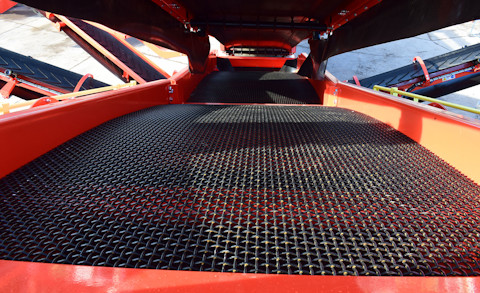 We supply a wide range of spare parts for our screening range of equipment which includes different sizes and types of screen media.
Screening media is not one size fits all. Sandvik understands the challenges you face and can work with you to analyze your feed and the setup of your machines to create a solution that will maximize your output.
With a wide range of screen media available, we can help you to optimize your screening operation and maximize output.
Square woven

Used for producing regular, spherical or cubic shaped material

Rectangular woven

Provides a greater open area to increase throughput

Piano wire

Used for screening fine or damp material with apertures below 10mm

Self-cleaning diamond

Used particularly in damp applications and provides accurate sizing