Accelerate your reaction times and reduce costs significantly
Enhance your troubleshooting and workflow experience by leveraging our Schenck Process expertise in real-time to solve your operational issues. Using either Smartglasses or other mobile devices, CONiQ® Assist combines our process expertise with Augmented Reality solutions. We bring our experts to your plant virtually – with live video and audio supported by interactive features or stored step-by-step instructions to help you troubleshoot, inspect, maintain and repair your equipment without waiting for a technician to arrive.
At a glance
Remote troubleshooting of products and processes
Remote assistance with calibrations and annual inspections
Remote assistance for equipment and process startups
Remote Factory Acceptance Tests
Interactive product training at your work site
Virtual plant walk downs
Interactive, on screen, troubleshooting, calibration and inspection guides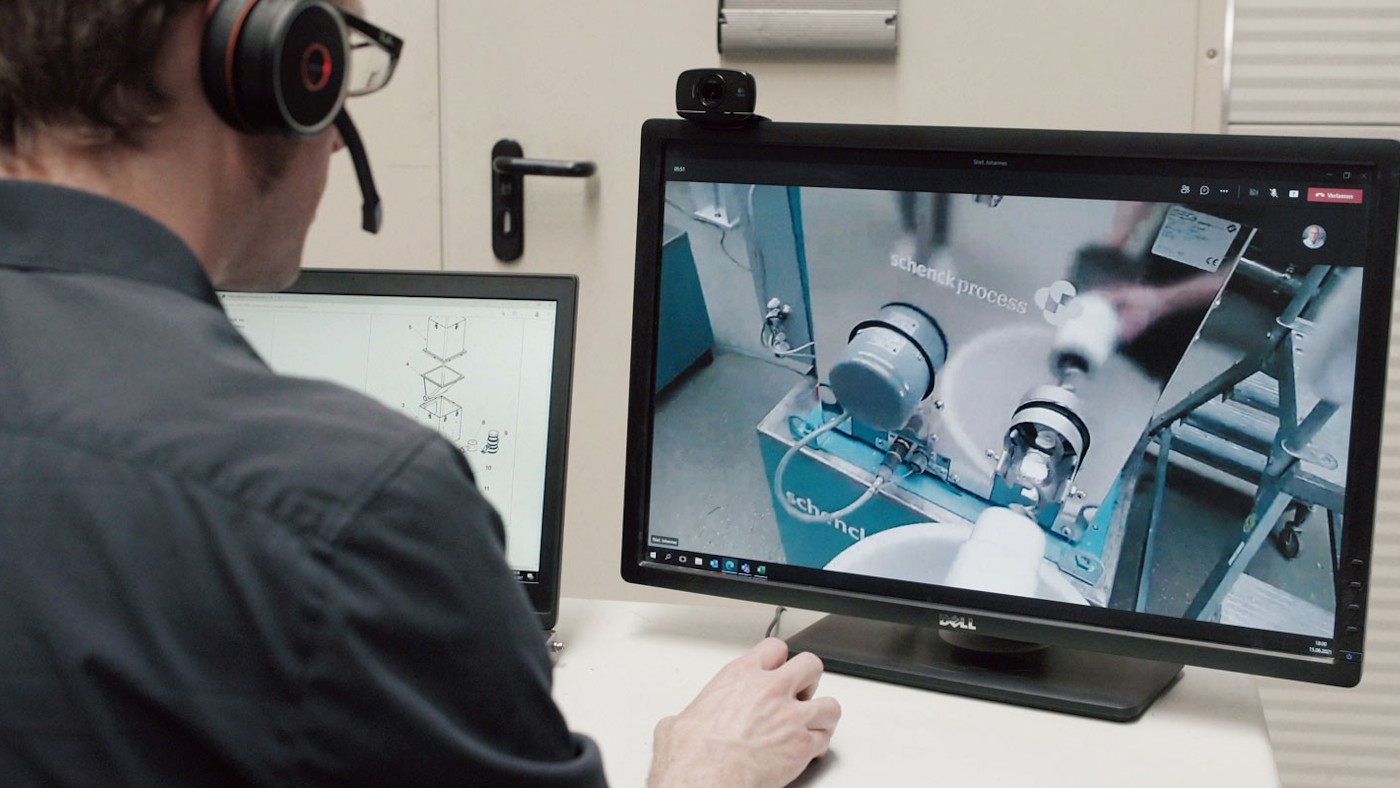 Digitalization has to be fun - what's more fun than saving money?
Issue resolution does not always require on-site presence
CONiQ ® Assist connects our experts and customers remotely. A live video connection to our off-site technical experts enables interactive guidance in compliance with highest data safety standards. With the integrated camera in the Smartglasses, tablet or other mobile device, our expert can see exactly what the person on-site is seeing and can help customers to solve problems in real-time.
CONiQ ® Assist allows you to talk, stream video, share High Quality snapshots and content snippets and even clarify instructions with augmented reality features like adding text and overlaying pictures on videos onscreen. For this purpose, a mobile device like a tablet can be used along with a Smartglass with a discrete small screen. This is perfect for being worn with an industrial helmet.
This allows you to accomplish tasks and continue to communicate – completely hands free.
Benefits
Quick reaction times

Cost savings
Increased efficiency
Real-time remote expert assistance
Remote augmented reality and video
Reduced repair and maintenance times
Supports Smart Glass, smartphone, tablet and PC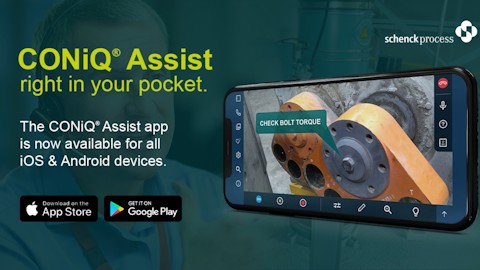 You can download the CONiQ assist app here:
CONiQ
® Assist makes tasks easier and quicker to complete
Immediate need for help
With our Remote Support solution, you receive immediate support if there is a breakdown or failure. Quick reaction times dramatically reduce downtime costs.
Remote inspection
The onsite technician initiates a call to our remote expert. With two-way sharing of video, audio, files and workflows, our expert can guide the technician in real-time to inspect, repair, and maintain equipment.
Remote training
The service engineer in the field receives remote training from one of our experts in the office. This allows an interactive product training at your work site while eliminating costly travel.
Don't let routines cost you too much time and money - complete jobs efficiently with step-by-step instructions
Prepared workflows help with routine services, automate inspections and documentation processes by following step-by-step instructions and recording the result. The software allows taking pictures, videos and notes as needed and gives access to our remote experts if required. Improve your service and maintenance process by up to 75% in accelerated time to productivity.
Visualized step-by-step instructions

Guided troubleshooting and maintenance
Automated reports
Perfect for training routine services and maintenance processes
Automatically recognize objects and interpret text using object character recognition capability
Benefit from our digital services as a holistic solution
Take your plant tours to the next level. By combining CONiQ® Assist, CONiQ® Cloud and CONiQ® Twin, our digital TestCenter, you have all relevant information with you – any time, any place.
Guided by our expertise, you can combine live-data from your assets with test values and results from our TestCenter and get the best out of your plant operations.
Fast and detailed view of your machines condition

Parameters and test results from our TestCenter in real-time
Remote support from our experts
Aggregate and visualize key IoT data in real-time on-screen with graphs, tables, and charts
Smart technology enhances your processes
Get all the information where you need it most - right in front of your eyes.
With the voice-based operating system of the HMT-1 Smartglass you are working hands-free while having access to information and communication at the same time. It is the perfect alternative to the use of a tablet or smartphone and fits perfect to CONiQ® Assist.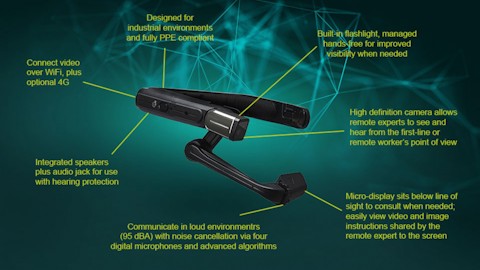 Download the CONiQ® Control sheets and brochure here