Schenck
Monitoring & prevention
We use data to maximize your uptime
Say hello to more uptime
Inspections and maintenance account for up to a third of indirect costs in production plants. Yes, downtime is costly, annoying and… avoidable. With the right combination of condition monitoring and preventive maintenance you can save resources and time, preserve your reputation and staff morale, and make your business more sustainable. The key to optimization is knowing your processes in depth.
How you benefit from predictive data
Your processes produce data which you can use as an asset. With our condition monitoring and predictive maintenance services you can realign your maintenance strategies around early warnings, prevention, and saving costs. Preventing unscheduled downtimes allows you to plan your business processes more effectively:
Protect your investment
Extend your plant lifecycle
Increase your production rates
Get more uptime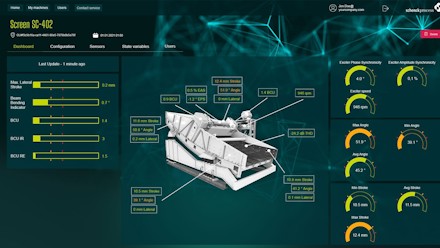 Our experience in developing, building, and testing process machinery allows us to predict precisely how your machines will behave in nearly any circumstance. By combining this knowledge with the latest digital technologies, we can take our analysis even further. We can identify deviations long before the normal alarms go off. Our digital monitoring not only secures safe and efficient operation but extends your reaction times, letting you prepare for possible problems.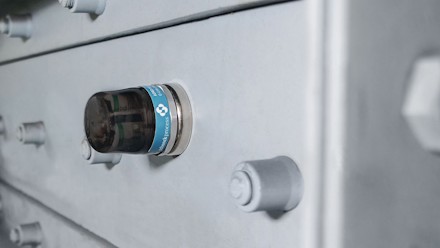 Digital monitoring of vibrating machines
Installing our CONiQ system on vibratory equipment can reliably reduce the risk of expensive plant downtimes. Our system provides continuous sensor-based condition monitoring. Should the measurements exceed upper or lower limits, a warning is generated. CONiQ detects machine faults before they become a failure. Installing CONiQ pays for itself immediately if just one unplanned downtime is avoided.