Wheeled cone units
US316 Cone unit
Equipment

CS430 cone, SA1853 triple deck screen

Max. feed size

360 mm (14 in.)

Capacity

Up to 325 mtph (358 stph)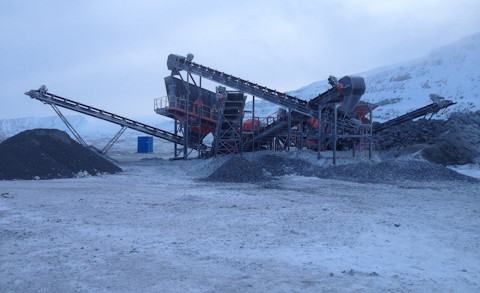 Sandvik US316 is a compact secondary and tertiary crusher fully assembled on a single trailer frame. This equipment is designed to provide complete versatility with an efficient SA1853 triple deck screen and a highly productive Hydrocone crusher.
Ideal for secondary and tertiary crushing

offering real versatility

Hydraulic cone Hydroset™ setting (CSS)

and overload protection for maximum uptime

Highly efficient and accurate screening capability

Low cost per tonne

due to electric operation
Product data
Additional product information
US316

Sandvik "S" type gyratory crusher is an advanced design with a large feed size and capable of achieving high production capacities. It comes equipped with a Hydroset CSS regulation system that will automatically optimize production and keep track of liner wear. This means that your uptime is always at a maximum, enabling optimum levels of production.

Sandvik US316 also benefits from user friendly features such as hydraulically adjustable settings, and a choice of different crushing chambers and throws. This enables fine tuning to match your required specification and maximum output.

Other models within the wheeled cone unit range include Sandvik UH311, UH316 and UH412.

Additional advantages

Quick to set-up and easy to maintain, resulting in higher uptime and increased productivity
Security+  extended warranty & service package for higher uptime and peace of mind.
Contact us
We are here to help, we are available in many places around the world. Just let us know.