Stationary upgrades and engineered solutions
Spider protection kit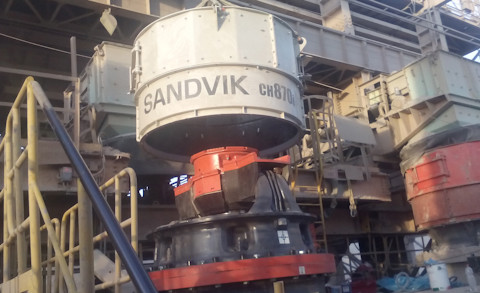 Using our expertise in crusher design and wear protection materials, we analyzed the different contact, impact and wear points and developed a premium, abrasion-resistant kit with replaceable parts.
The combination of the right material in the right place offers better longer-term protection of the top shell spider assembly against feed material – prolonging the life of the spider assembly and significantly reducing the need for arm and hub repairs by offering 4 times more surface area protection compared to our standard solution.
Each upgrade kit consists of our HX900 cast-in-carbide bars and edge liners, WT6000 steel backed rubber plates, WG9200 ceramic sheets and hardened steel. The kits are crusher-model specific, and contains size-specific wear parts and attachment accessories for on-site installation.
Each individual component has been designed so they can be easily exchanged and replaced when worn out. You simply order and replace worn out components, then either bolt or weld them back into place.
Downloads
Available for: CH895i, CH890i, CH880, CH870i, CH865i, CH860i, CH840i, CH830i.