Mobile Crushing Solutions
Jaw plates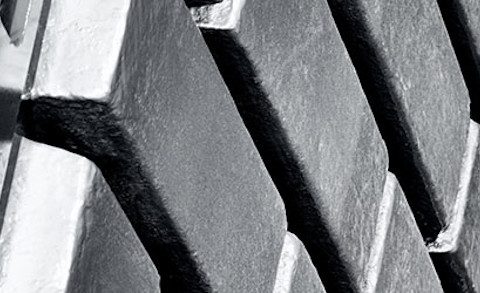 We supply quality wear parts to our customers which include manganese and all parts for our jaw crusher range including jawstocks, flywheels, mainframes, cheek plates and other components.
Sandvik offers a wide range of manganese products in a variety of grades, which can be selected to suit the specific requirements of your particular application.
The manganese content is critical to the wear life of your crusher parts and the cost efficiency of your operation.
Our patterns include:
Wide Teeth (WT)
Corrugated (C)
Coarse Corrugated (CC)
Sharp Teeth (ST)
Heavy Duty (HD)
HD Ultra-Thick (UT)
The application depending on whether you are working in quarrying, mining or recycling, determines the most suitable jaw plates - and ultimately the right crushing chamber.
M1 is the standard alloy, offering high resistance to shock and impact. It also work hardens well with hard rock. Our M8 and M9 alloys offer higher resistance to abrasive rock, but have lower resistance to shock and impact.
The optimal jaw plate selection can be determined based on the rock/ore type characteristics (WI, AI) and the feed characteristics (friction, gradation).
Contact your local Sandvik representative to help you select the right crushing chamber for your application.
All manganese possesses the following common features:
Designed for maximum operational flexibility
Maximize uptime
Reduced wear
Improved material reduction
Optimal production
Increased operational life span