UI310 wheeled HSI impact unit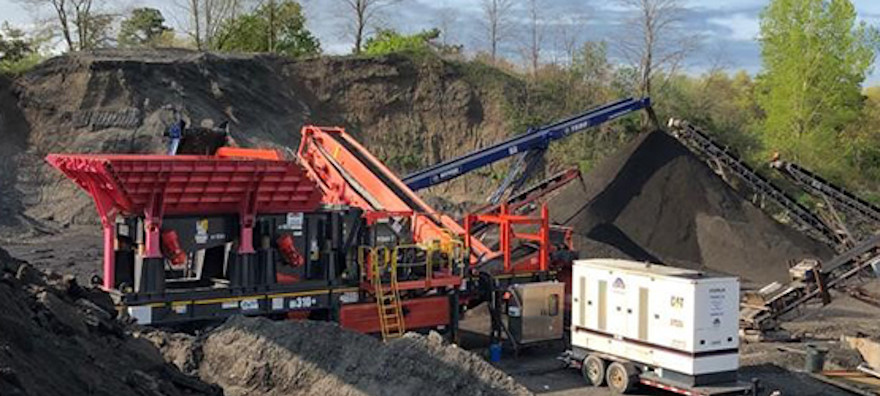 The UI310 is a primary crushing unit fully assembled on a single trailer frame and mounted on a triple axle bogie. We have designed it to provide maximum versatility with an efficient triple deck vibrating screen and a Sandvik CI721 Prisec impact crusher for high-end capacity operation.
Need to know more?
Sandvik UI310 has been designed to combine the ability to configure one base crusher into either a primary or a secondary configuration, enabled by the all new patented and highly modularized Sandvik CI721 crusher. We have ensured it is adaptable to your ever-changing requirements, and the equipment ensures greater reduction ratios through the revolutionary chamber design.
We have incorporated a pan feeder and double deck vibrating screen for removal of fines, thereby maximizing throughput and reducing wear. A crusher by-pass chute is also fitted to allow you the flexibility to select how the material is distributed.
Sandvik UI310 is also an operator-friendly unit with platforms fitted with handrails and access ladders from the ground, safety guards around the crusher and screen, and self-contained electrical switchgear cabinet on board for power distribution. Years of research, development and experience in the field have enabled Sandvik to manufature this versatile, productive and safe machinery.
Also available in the impactor range is Sandvik UI310+.
Advantages
Market leading impact chamber for unrivalled flexibility and performance
Ideal for primary and secondary crushing
Highly efficient and accurate screening capability
Quick set-up times
Compact layout and excellent stability
Easy access for service and maintenance
Security+  extended warranty & service package for higher uptime and peace of mind.
Technical data
Equipment
CI721 impact crusher, ST1263 feeder
No. of products
3
Maximum feed size
700 mm (28 in.)
Capacity (up to)
450 mtph (496 stph)
Power
293 kW (393 hp)
Transport length
15.65 m (51 ft 4 in.)
Transport width
3.3 m (10 ft 9 in.) with Skid assembly
2.72 m (8 ft 11 in.) without Skid assembly
Transport height
4.10 m (13 ft 5 in.)
Weight
53,000 kg (116,845 lb) with Skid assembly
36,500 kg (80,468 lb) without Skid assembly
Please note all weights and dimensions are for standard units only.
Please note this unit is not available globally.