Wheeled cone units
UH312 Cone unit
Equipment

Sandvik CH440 cone, SA1854 four deck screen

Max. feed size

215 mm (9 in.)

Capacity

Up to 300 mtph (330 stph)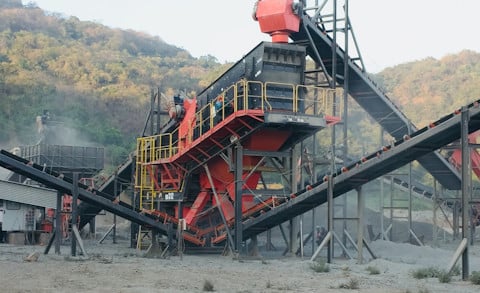 Sandvik UH312 is a compact secondary/tertiary crusher fully assembled on a single trailer frame. The versatile Sandvik SA1854 four deck circular motion screen and advanced Sandvik CH440 hydrocone crusher make it an excellent choice for secondary crushing, and the compact design an ideal fit for mobile applications.
Ideal for secondary and tertiary crushing

Hydraulic cone Hydroset™ setting (CSS)

and overload protection for maximum uptime

Highly efficient and accurate screening capability

Easy access

for service and maintenance

Low cost per tonne

due to electric operation
Product data
Additional product information
UH312

High-capacity operation and high reduction efficiency are hallmarks of this robust, reliable wheeled unit. Powered by a 249.5 kW (334 hp) engine, Sandvik UH312 wheeled crusher offers the flexibility to handle a variety of applications. The unit is capable of producing up to four different products. Operators can choose from various crushing chambers and throws, and the ability to feed the cone crusher via three different paths.

User-friendly advantages are built in to maximize operator efficiency, including quick set-up times, hydraulically adjustable settings, and a ladder for handy ground access. And safety is always top of mind, with features such as safety guards over the crusher drives, and multiple strategically-located emergency stop buttons. Rugged steel plate construction provides long-lasting durability, and convenient service and maintenance access makes it easy to keep your Sandvik UH312 wheeled unit in peak operating condition.

Featuring the new SA1854 four deck vibrating screen for increased screening accuracy and efficiency, this model has been designed to offer high-end productivity processing 1- 4 products at a low cost-per-tonne.

Also available in the wheeled cone range is Sandvik UH311, UH316, UH412 and US316.

Additional advantages

Quick to set-up and easy to maintain, resulting in higher uptime and increased productivity
Security+  extended warranty & service package for higher uptime and peace of mind.
Contact us
We are here to help, we are available in many places around the world. Just let us know.