Tracked jaw crushers
QJ241 Jaw crusher
Equipment

Sandvik C10 jaw

Feed opening

1,000 x 650 mm (40 x 26 in.)

Max. feed size

520 mm (21 in.)

Capacity

225 mtph (248 stph)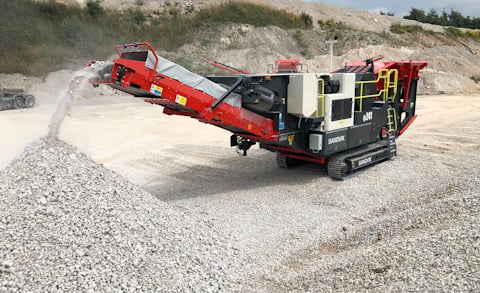 Sandvik QJ241 mobile jaw crusher is the most compact machine in the series and is ideal for smaller operations. Like the rest of the range, it delivers maximum productivity with low operating costs, and has been designed with the user in mind.
Hydraulically adjustable jaw setting

Reverse crushing action

to crush sticky material or relieve blockages

Hydraulic drive

enables the crusher to start under load, minimizing downtime

Jaw level sensor

to control the feed rate with minimal intervention

Raise/lower facility

on the main conveyor, ideal for your recycling operations
Product data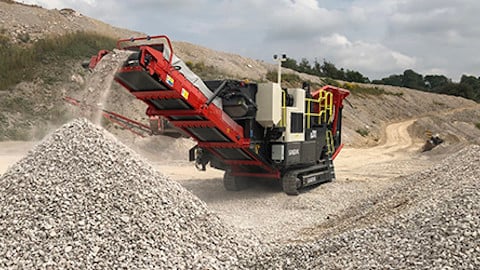 Additional product information
QJ241

Sandvik QJ241 utilizes a substantial 1,000 x 650mm (40 x 26 in.) jaw, powered by a 168kW (225hp) engine. This means that while the machine is compact, it retains a high level of power and productivity. The jaw itself is hydraulically adjustable, allowing you to ensure your output is always at its optimum level.

This mobile jaw crusher is the ideal solution for recycling sites, yet equally productive for a number of other applications. It's a mobile, versatile machine built using Sandvik's extensive research, experience, and customer feedback.

Sandvik QJ241 also provides a greater discharge height and increased clearance for rebar discharge, due to the raise and lower facility on the main conveyor.

Other models within this range include Sandvik QJ341 and QJ341+ tracked jaw crushers.

Additional Advantages

Fitted with Optitooth™ jaw plates for extended life, increased throughput and reduced fuel consumption
My Fleet remote monitoring system with 7 year data subscription to help optimize your machine operation
Security+ extended warranty & service package for higher uptime and peace of mind. 
Sandvik mobile equipment gives DS Holding's materials a second lease on life
Czech company DS Holding purchased a Sandvik QJ341 jaw crusher and QE241 scalper to increase their operational capacity. Looking to invest in mobile equipment to move around sites to recycle construction materials and process aggregates in quarries, they have been delighted with the products from Sandvik and the service they have received from their local distributor, Sandrock s.r.o.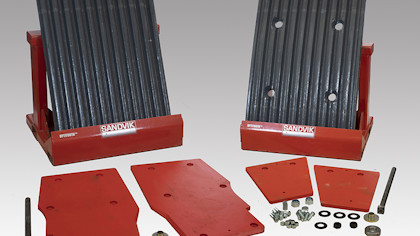 Increased productivity & longer wear life with Sandvik Optitooth™ offering
Sandvik Mobiles have created a number of complementary ready-to-order maintenance kits which include Optitooth™ jaw plates and our NEW Optitooth™ side plates for the Sandvik QJ241, QJ341 & QJ341+ jaw crushers.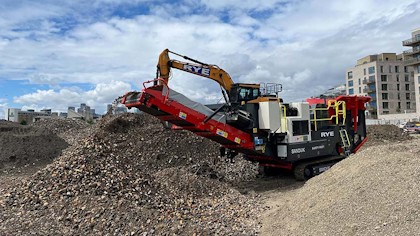 Rye Group operate Sandvik QJ241 with HVO as part of their Sustainability Standard
Rye Group have recently invested in a Sandvik QJ241 mobile jaw crusher, and in line with the rest of their fleet, are operating with HVO rather than diesel. Rye Group were the first SME demolition company in the UK to transition their entire fleet to HVO as a key initiative in their sustainability drive.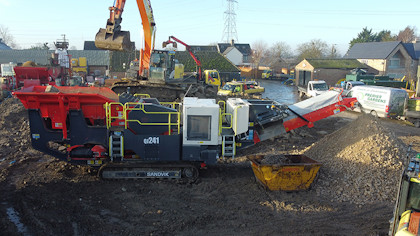 Mead Construction put their trust in Sandvik once again
Local family company Mead Construction have recently taken delivery of a QJ241 mobile jaw crusher to upgrade their fleet of equipment in Cambridgeshire, UK. With over 35 years' experience in the industry, they know their business and need reliable equipment which is built to deliver.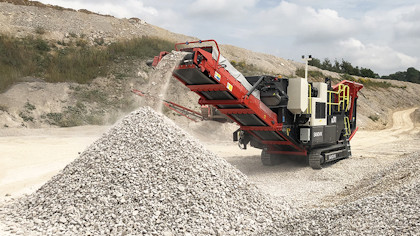 More reasons to smile with a Sandvik QJ241 jaw crusher
Longstanding customer Ben Bennett Jr Ltd took delivery of their fifth Sandvik mobile crushing and screening unit for their quarrying operation in Derbyshire in July. These units are used to crush limestone to produce high quality grades of calcium carbonate for a variety of applications, including the pharmaceutical industry, and is commonly used in the manufacture of toothpaste.
Contact us
We are here to help, we are available in many places around the world. Just let us know.