Sandvik mobile equipment gives DS Holding's materials a second lease on life
Czech company DS Holding purchased a Sandvik QJ341 jaw crusher and QE241 scalper to increase their operational capacity. Looking to invest in mobile equipment to move around sites to recycle construction materials and process aggregates in quarries, they have been delighted with the products from Sandvik and the service they have received from their local distributor, Sandrock s.r.o.
Based in the Czech Republic, DS Holding has been operating since 1992. They focus primarily on transport and freight activities, owning over 200 trucks, and have more recently evolved into earthworks and construction work. They employ approximately 400 people and on average, transport 5.5 million tons of material to their customers per annum.
Looking for mobile processing equipment in 2019, they decided to invest in a Sandvik QJ341 jaw crusher and Sandvik QE241 scalper following its good reputation on the market. These units suited their requirements in terms of versatility, both being able to process the natural stone in their quarry as well as recycling building materials on site.
The QJ341 is one of the market's leading versatile mobile jaw crushers and is designed to tackle the most difficult applications with ease. Featuring a large feed opening and high crushing speed, it is capable of delivering high outputs with excellent reduction ratios. The hydraulically adjustable jaw setting can be tailored to suit customer requirements while the reversible crushing action can relieve blockages and is ideal for recycling applications.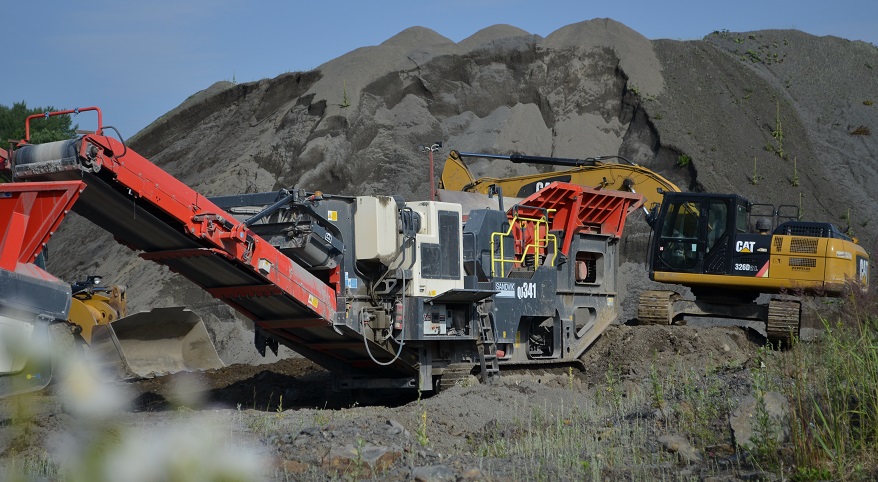 The QE241 is the most compact model in the Sandvik Q-range of mobile scalpers and fits in right at home alongside the QJ341. Equipped with a class-leading heavy-duty 3.35 x 1.24 m / 11" x 4" screen box with high speed and aggressive throw, this allows it to deliver enormous rates of production.
Both units are fully mobile and easy to operate via remote control, they are also readily transportable between customer job sites. This mobility, combined with the versatility of both units has proved the ideal solution for the different requirements of DS Holding and not only for their own needs but for the needs of their customers.
Second lease on life
Through using Sandvik mobile crushers and screens, DS Holding has also been able to recycle and reuse some of the construction material, whilst also reselling some to their customers. After demolishing their old premises in Libštát, for example, they used the processed mixture of 0-90 mm for the reconstruction of paths, thereby giving it a second lease on life.
When asked, would they purchase again from Sandvik, Ing. Jaroslav Tichý, Logistics Manager at DS Holding a.s, gives a resounding "Yes definitely. We have been very impressed by the performance of the crushing line and we are very satisfied with the operation of the machines".
Million tonne milestone
They have recently reached the incredible 1,000,000 tonne milestone of material crushed with the QJ341. Jaroslav says,
It just keeps on crushing and crushing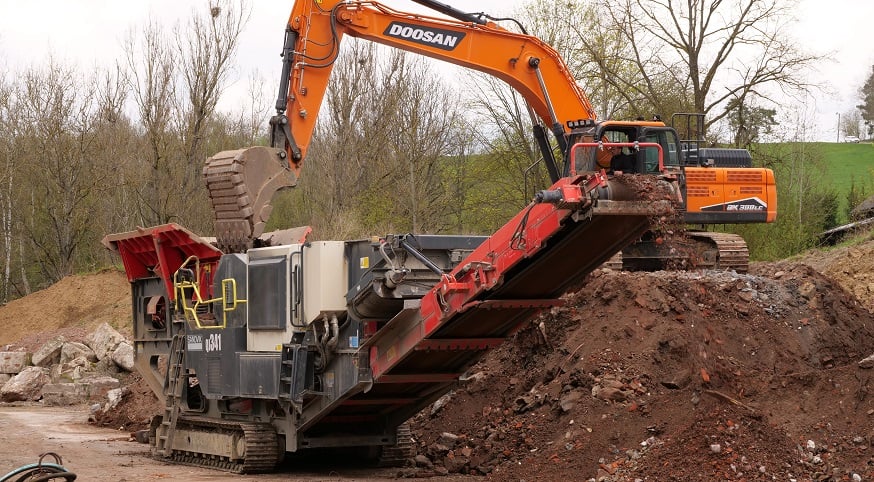 Jaroslav says they have been happy not only with the quality of the product but also with the level of service and aftermarket support from their local distributor Sandrock s.r.o.
They have taken care of us very well and we would not hesitate to buy from them again.
For further information please contact:
Sandvik Rock Processing Solutions, Mobile Crushers and Screens
Melissa Baker, Marketing Communications
Tel: +44 (0)7725 259151 Email: melissa.baker@sandvik.com
Sandrock s.r.o.
E-mail: sandrock@sandrock.cz
Website: www.sandrock.cz