Sandvik launches new wheeled mobile crushing and screening range in North America
Sandvik is proud to reveal the launch of our brand-new wheeled range of rock processing solutions, manufactured in North America and exclusive to this market. All electrically driven, the offering will expand in 2022 with a total series of crushing and screening units available.
Driven by Quality, Built to Rock
The Sandvik wheeled range will be your boots on the ground putting muscle and lots of it in motion, offering a sustainable rock processing solution. The complete range includes jaw crushers, impactor and cone crushers for primary, secondary & tertiary applications. Combining crushing as well as screening solutions, Sandvik offer customers a complete portable package to choose from. This range of equipment offers global engineering expertise with local support, designed to be easily serviced so you can maximize uptime.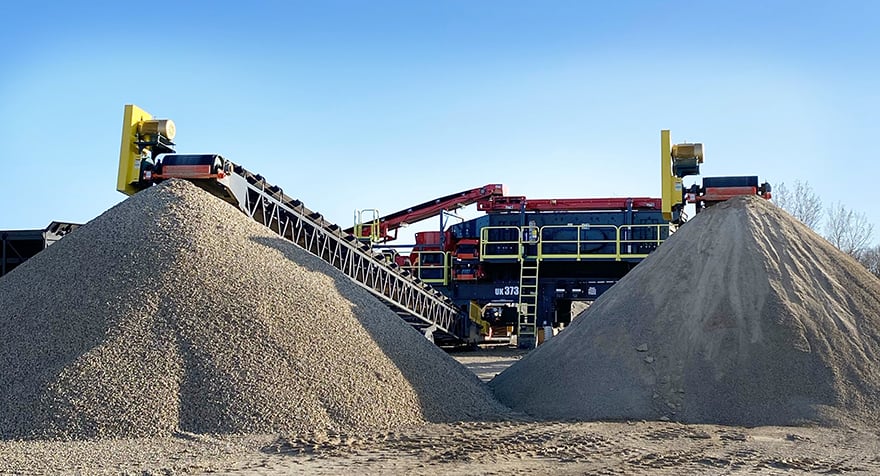 A Proven Solution
Reliable Sandvik technology, simple and safe operation combined with low operating costs means it's a full operation on one chassis with a single investment. All models have been designed for quick set-up and trouble-free operation with easy maintenance and user-friendly operational features. Our range of mobile crushing and screening units is durable and gives outstanding levels of productivity. Complete control systems come as standard with operator safety and comfort at the heart of our design.
Sustainable Operation
Powered by electricity, Sandvik wheeled crushers offer a low operational cost per ton, reduce CO2 emissions and help you create a sustainable future. Maximizing your operations means innovative, flexible, and safe solutions. From your initial sales enquiry – to ordering, commissioning, service and aftermarket, our dedicated team of experts will be there to offer you seamless efficiency for your convenience.
We will be showcasing the Sandvik UK373 wheeled cone crusher at AGG1, Nashville, TN, March 29-31 located at: Booth 1048
To schedule a meeting at the exhibition, contact:
Barry Murphy
Sales Manager
Sandvik Mobile Crushers and Screens
Tel: +1 (610) 662-5405
E-mail: barry.murphy@sandvik.com
For more information contact:
Amy Conway
Marketing Coordinator
Sandvik Mobile Crushers and Screens
Tel: +44 (0)7866 893417
E-mail: amy.conway@sandvik.com