Stationary wear protection solutions
Weldable segments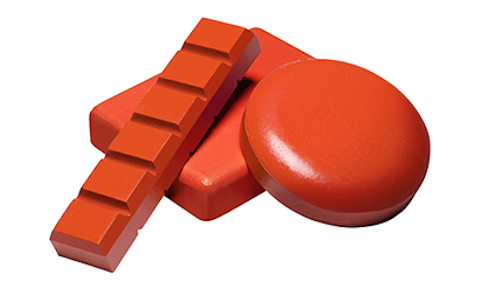 Our HX900 weldable segments, contain an outer layer of wear-resistant, recycled cemented carbide granules, which offers up to 80% increase in productivity compared to quenched steel (500 HB) and up to 30% cost savings compared to hardened steel wear plates.
We don't compromise on productivity – our OEM parts are designed to perform. Sandvik HX900 weldable segments protect metal parts exposed to heavy wear, from loader buckets and excavator shovels to chutes, rock box edges and crushers. The weldable bottom steel plate on each segment makes them an excellent wear protection alternative to hard facing.
HX900 Bars
These wear segments make it easy to form a mosaic pattern that counters highly abrasive applications. The mild steel backing plate is notched to allow easy cutting into smaller pieces if needed.
HX900 Buttons
The dome shape gives maximum protection that minimizes the effect of impact. The round shape virtually eliminates any risk of weld crack propagating into the parent metal.
HX900 Runners
Protect large areas on bucket bottoms and corners. You get heavy duty protection where you need it.
Advantages
Up to 80% increased productivity due to 20 times longer lifetime*
Up to 30% cost savings with HX900 welding segments compared to hardened steel wear plates*
Downloads
hx900-bars-buttons-runners-brochure-english.pdf