Breaker parts and tools
Breaker parts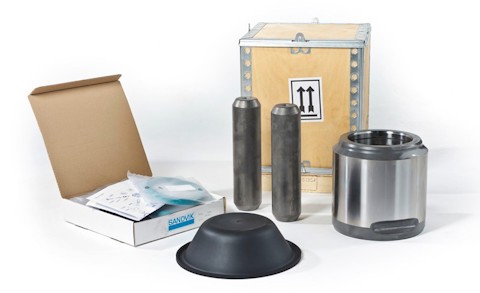 Our breaker product selection is supported by genuine Sandvik parts to ensure that your Sandvik equipment continues to contribute to your company's profitability for its entire working life.
Support from start to end – highest quality aftermarket products are in a key role in uninterrupted operations
Designed to be compatible with Sandvik products, with quality as a principle, our spare parts make sure that your breaker has a long working life and that the downtime at the site is minimized.
To support you in the job completion and ensure efficient and safe operations, our professional and highly-trained experts are here to help you in parts selection and other aftermarket related questions.
Advantages
Superior durability due to correct raw materials and specialised in-house heat treatment
The spare part or tool is designed together with your breaker so the dimensions are always correct
We have the right tool for every application - all standard tools are stock items, you will get breakers, spare parts and tools from the same dealer
Worldwide dealer network ensures the availability 24/7