Search
860 hits
860 hits on "all pages" in entire website
Sandvik has completed the previously announced acquisition of the mining related business of Schenck Process Group (SP Mining). SP Mining is one of the market leaders in screening, feeding, screening media and train loading solutions in the industry. The company will be reported in Stationary
Kwatani realizes that the way to a competitive advantage is its people. Elizabeth Arulappen, General Manager Commercial, emphasizes the importance of employing qualified, experienced, and passionate co-workers, how they continuously train them, and the support they get to be best in their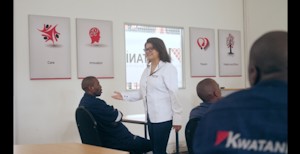 Quality goes through Kwatani's entire business, from initial contact with a new customer to how they operate throughout all departments and product lifecycle s . Riaan Steinmann, General Manager for Operations, explains their quality processes from design through manufacturing,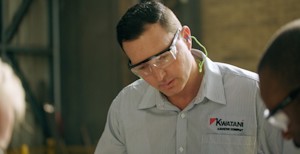 Kwatani prides itself on producing best-in-class, customized vibrating equipment. Riaan Steinmann, General Manager for Operations, talks about how manufacturing excellence at Kwatani , together with a close relationship with customers to ensure they get equipment that exceeds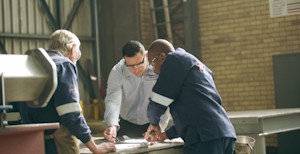 Kwatani's philosophy is about engineering for tonnage. In other words, getting the highest throughput on same footprint to obtain the lowest carbon footprint per ton – with less environmental impact . Jan S choepflin , General Manager for Sales and Service, details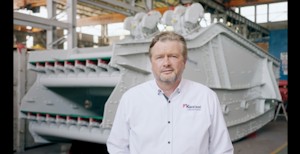 Gideon De Villiers, Engineering Manager, focuses on how Kwatani develops cutting edge designs , using advanced technologies to optimally design screens for a specific process – vibrating equipment that delivers on all customer expectations. He also elaborates on how t he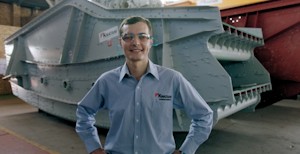 Frengelina Mabotja , metallurgist and Sales Manager for South Africa talks about how to optimize performance u sing a site audit, process simulation and testing different screening materials . That way, Kwatani's metallurgists work out how to optimize performance, tweaking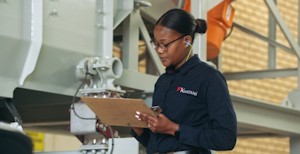 Kwatani CEO Kim Schoepflin talks about the added benefits offered to mines n ow that Sandvik has acquired Kwatani and how t h e two companies provide global technology, digital solutions and cost-effective customisation .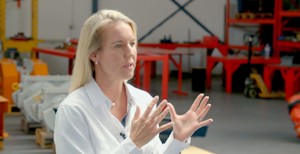 This film featuring Kwatani CEO Kim Schoepflin outlines the Kwatani DNA , their history and the vibrating equipment they offer, and how it is designed to be durable and efficient to cope with the harshest African mining conditions.