Wheeled jaw units
UJ300 Jaw unit
Equipment

Sandvik CJ211 jaw, SW1043H feeder

Feed opening

1100 x 700 mm (43 x 28 in.)

Max. feed size

630 mm (26 in.)

Capacity

Up to 310 mtph (342 stph)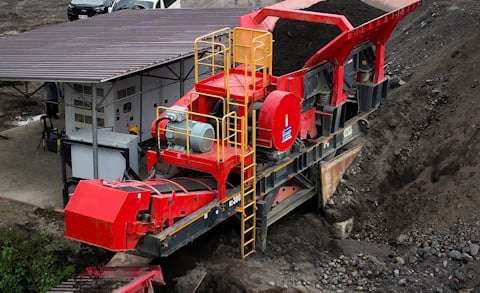 Sandvik UJ300 is a primary crushing unit designed for safe, simple and user-friendly operation. It offers high-end productivity at a low cost-per-tonne, ideal for a wide range of applications.
Ideal solution

for your primary crushing needs

Grizzly feeder

with adjustable openings and by-pass chute for greater flexibility

Easy setting adjustment

for simple and efficient operation

Soft starting crusher

for trouble free operation

Low cost per tonne

due to electric operation
Product data
Additional product information
UJ300

Sandvik UJ300 is equipped with the reliable and highly productive Sandvik CJ211 jaw crusher. You will benefit from smooth material flow and high reduction efficiency, as well as hydraulic wedge push button controls and an optimized feed chamber.

The equipment is designed for primary crushing, and features a grizzly feeder system with a wire cloth screening element beneath, to enable the removal of natural fines.

Also available in the wheeled range of jaw crushing units are Sandvik UJ210 and UJ310 models.

Additional advantages

Quick to set-up and easy to maintain, resulting in higher uptime and increased productivity
Security+  extended warranty & service package for higher uptime and peace of mind.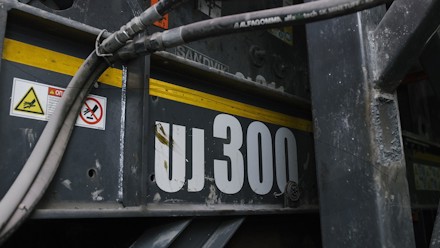 Wheels keep on rolling in for Kazakhmys Corporation in Kazakhstan
Kazakhmys Corporation LLC in Kazakhstan decided to invest in Sandvik's wheeled UJ300 crushing unit for their underground copper mining operations. They were so impressed with the productivity and simplicity of operation of the Sandvik mobile jaw crusher, they have since put five more into operation with additional units on order.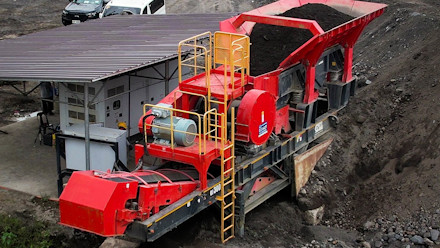 Wheeled and tracked duo prove just the job for Makapa Corporation in the Philippines
Makapa Corporation in the Philippines are operating a UJ300 wheeled jaw crushing unit together with a tracked QA335 Doublescreen. Processing river gravel to produce material for their own construction company, they have been delighted with the performance and production capacity of this mobile duo from Sandvik.