UJ300 wheeled jaw unit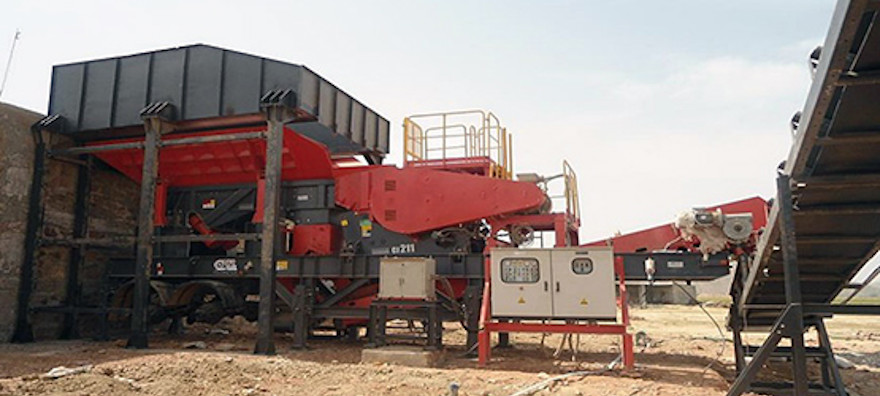 Sandvik UJ300 is a primary crushing unit fully assembled on a single trailer frame and mounted on a double axle bogie. We have designed this unit to offer simple and user-friendly operation, as well as prioritizing operator safety. Sandvik UJ300 offers high-end productivity at a low cost-per-tonne, ideal for a wide range of applications.
Need to know more?
Sandvik UJ300 is equipped with the reliable and highly productive Sandvik CJ211 jaw crusher. You will benefit from smooth material flow and high reduction efficiency, as well as hydraulic wedge push button controls and an optimized feed chamber.
The equipment is designed for primary crushing, and features a grizzly feeder system with a wire cloth screening element beneath, to enable the removal of natural fines.
Also available in the wheeled range of jaw crushing units are Sandvik UJ210 and UJ310 models.
Advantages
Ideal solution for your primary crushing needs
Grizzly feeder with adjustable openings and by-pass chute for greater flexibility
Easy setting adjustment for simple and efficient operation
Soft starting crusher for trouble free operation
Low cost per tonne due to electric operation
Quick to set-up and easy to maintain, resulting in higher uptime and increased productivity
Security+  extended warranty & service package for higher uptime and peace of mind.
Technical data
Equipment
CJ211 jaw crusher, SW1043 H feeder
Feed opening
1100 x 700 mm (43 x 28 in.)
Maximum feed size
630 mm (26 in.)
Capacity (up to)
310 mtph (342 stph)
Transport length
12.60 m (41 ft 3 in.)
Transport width
2.55 m (8 ft 3 in.)
Transport height
4.10 m (13 ft 5 in.)
Weight
37,000 kg (81,571 lb)
These units are non CE-certified.
Please note all weights and dimensions are for standard units only.