uj640E jaw crusher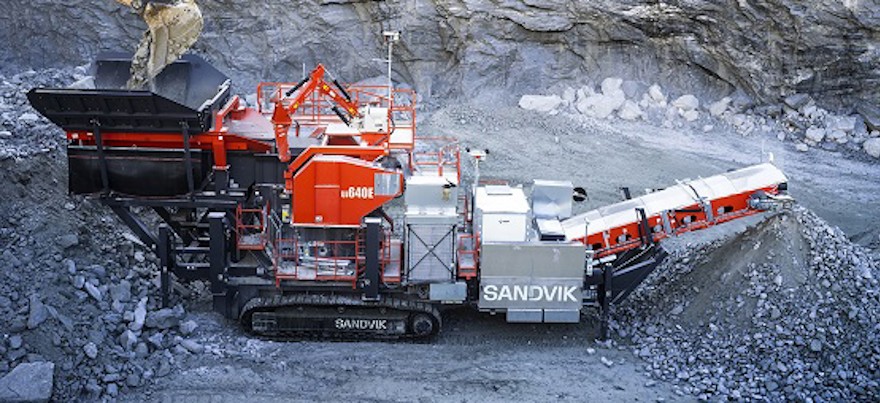 Sandvik UJ640E is designed to maintain high levels of productivity in the toughest environments. This mobile tracked jaw crusher is compact, manoeuverable, and versatile, and proven to produce material of the highest quality, at a low cost-per-tonne.
Need to know more?
Sandvik UJ640E features the Sandvik CJ615, single toggle jaw with a giant feed size of 1,500 x 1,100 mm (60 x 44 in.), giving outstanding rates of production. The machine is well-proven in hard and abrasive rock applications and can offer you superior production rates, enabling you to maximize your investment rapidly.
Sandvik UJ640E also includes a number of features designed to simplify service and maintenance, allowing you to maximize your uptime and maintain high levels of productivity for longer periods.
Other models within this range of jaws include Sandvik UJ440E and Sandvik UJ440i.
Advantages
Market leading jaw for strength and high performance
Versatile equipment with a wide range of jaw plates available
Very high capacity enables you to maximize your performance and output
Easily accessible for service and maintenance
Compact design means better mobility
Low emissions and low cost per tonne due to flexible operation through electrical mains or onboard diesel generator
Security+  extended warranty & service package for higher uptime and peace of mind.
Technical data
Equipment
Sandvik CJ615 jaw crusher
Feed opening
1,500 x 1,100 mm (60 x 44 in.)
Maximum feed size
960 mm (38 in.)
Capacity (up to)
1000 mtph (1100 stph)
Engine
Tad 1650GE 462 kVA
Transport length
Part 1: 16.4 m (54 ft)
Part 2: 8.7 m (28 ft 6 in.)
Transport width
Part 1: 4.0 m (13 ft)
Part 2: 3.9 m (13 ft)
Transport height
Part 1: 3.8 m (12 ft 5 in.)
Part 2: 3.3 m (11 ft)
Weight
Part 1: 59,500 kg (131,175 lb)
Part 2: 67,500 kg (148,811 lb)
Please note all weights and dimensions are for standard units only.
Former Name: CM1511 Mobile jaw crusher