Tracked impact crushers
QI442 HSI impact crusher
Equipment

Prisec™ HSI

Feed opening

1260 x 800 mm (54 x 31 in.) mm

Max. feed size

Up to 800 mm (32 in.)

Capacity

Up to 500 mtph (551 stph)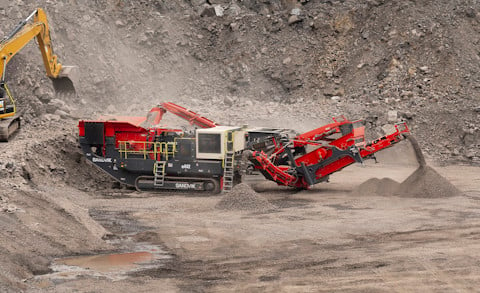 Sandvik QI442 is a large heavy duty tracked impactor featuring the market leading Prisec™ technology offering a primary and secondary crushing solution in one unit. Maximum productivity and efficiency in a single investment.
User friendly PLC control system

and colour screen for ease of operation

Hydraulic raise/lower product conveyor

to alleviate rebar obstruction

Double deck pre-screen

for accurate fines removal

Adjustable tip speed

for precise end product refinement

Optional double or single deck hanging screen

which is fully detachable without the need of additional lifting equipment
Product data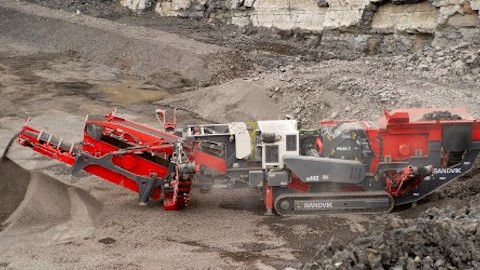 Additional product information
QI442

Capable of operating in primary and secondary applications, we have designed the QI442 with productivity, safety and user-friendliness at its core.

Featuring the newly developed CI621 Prisec™ Impactor, this comes with a host innovations, primarily focused on increased safety during maintenance and serviceability. These include a new rotor position and locking device, new hammer locking wedges for quicker removal and fitting, and a new wedge removal tool to provide safer installation and removal.

Other models within this range include Sandvik QI341 impact crusher and Sandvik QI353 impact crusher.

Versatility with modular hanging screen

We offer an optional modular double deck hanging screen (HS) which has been designed to maximize productivity and profitability, giving accurately sized products ready for immediate use. It enables two screened products to be produced and any oversize recirculated back into the crusher.

Cross compatible with our 2-series of crushers; QI442, QH332 and QS332 models, the modular screen is self-contained and can be installed or removed from the plant in less than 30 minutes without the need for any additional lifting equipment on site.

Our patent pending hanging screen option delivers multi-functionality as a 1, 2 or 3-way split screener offering unrivalled flexibility.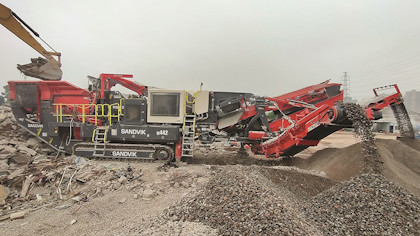 First QI442 HS in China provides multifunctional solution
Guangdong based Long Ying Construction Engineering Ltd has become the first customer in China to purchase Sandvik Mobile Crushers and Screens' revolutionary QI442 HS.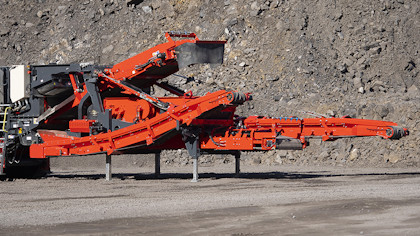 Versatility and cross-compatibility with Sandvik's unique modular hanging screen
Sandvik's modular double deck hanging screen can process two screened products and recirculate any oversize back into the crusher. Some of the unique benefits of this new modular hanging screen include; its ability to be adapted quickly for operation in open or closed circuit configurations.
Sandvik launch next generation 2 Series Impact crusher
Sandvik Mobile Crushers and Screens roll out the latest upgrade in their 2 Series product offering with the launch of the new QI442 Impactor.
Contact us
We are here to help, we are available in many places around the world. Just let us know.