Sandvik appoints Escandinavia del Plata as Mobiles' distributor in Argentina
Sandvik is pleased to announce the appointment of Escandinavia del Plata S.A. (EPSA) as its new mobile distributor in Argentina. They will be responsible for selling Sandvik mobile crushers and screens in combination with full aftermarket support through the supply of spare parts and local customer service.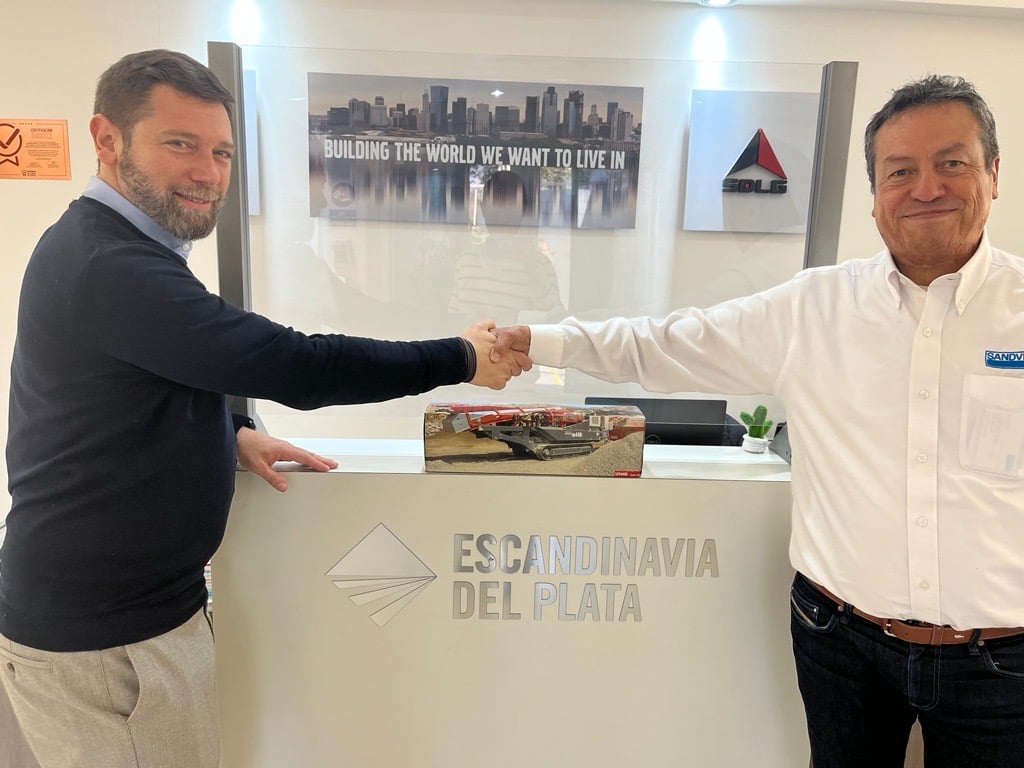 Founded in 2000, Escandinavia del Plata is based in Buenos Aires and has become a leading supplier of construction equipment in Argentina. With almost 80 employees, they are well established across the country with 14 sales offices covering the construction, minerals, oil & gas, agriculture, forestry and logistics industries. With a reputable name in the construction and aggregates fields, they now sell both new and used heavy equipment, engines, generators, spare parts and consumables to their client-base throughout Argentina.
Serving the same client-base and with industry knowledge and expertise, Escandinavia del Plata is well positioned to sell Sandvik mobile crushing and screening equipment throughout Argentina. The distributor agreement includes sales and support of Sandvik Q-Range tracked jaw, cone and impact crushers, screens and scalpers; as well as the heavy and wheeled U-Range products.
With this appointment Sandvik reinforces its commitment to providing local customer support, while at the same time allowing customers to benefit from dealing with a global company.
Announcing the new partnership, Julio Flores, Dealer Manager-Latin America for Sandvik mobile crushing and screening says, "We are delighted to welcome Escandinavia onboard and are confident that they have the customer knowledge and infrastructure to further grow the Mobiles' business in Argentina."
Also Lionel Lancman, Managing Director of Escandinavia del Plata says, "We are pleased to announce this agreement with Sandvik Mobiles, that will bring us more synergy through our customer base, and will offer them a bigger offering of products and services for their needs in Argentina".
The agreement was signed on 28th July 2023. All at Sandvik Mobile Crushers and Screens offer their congratulations and welcome them as part of the global Sandvik family.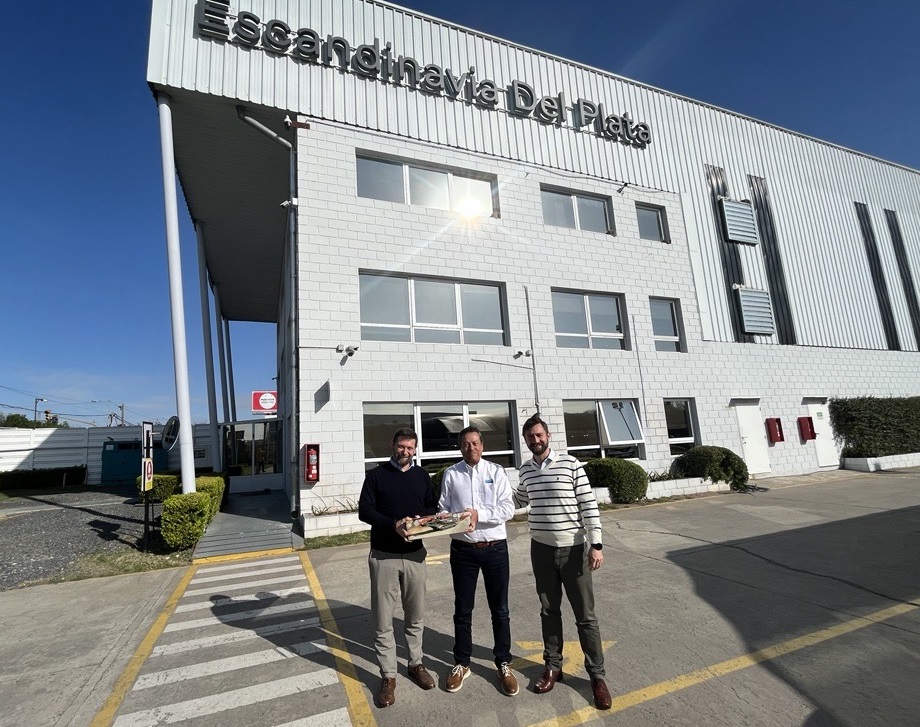 Pictured above from left to right are: Lionel Lancman, Managing Director, Escandinavia; Julio Flores, Distributor Manager Sandvik Mobile Crushing & Screening and Matias Garcia, Aftermarket manager, Escandinavia.