New distributor for Sandvik Mobile Crushers and Screens in Romania
Sandvik Mobile Crushers and Screens is delighted to announce the appointment of Bergerat Monnoyeur (BM) as its new distributor for Romania. BM will not only be responsible for selling Sandvik's range of mobile crushing and screening equipment, but also providing full aftermarket support through the supply of spare parts and local customer service.
Formalizing the agreement in October, Sandvik Mobiles is proud to welcome Bergerat Monnoyeur Romania onboard as its new distributor for Romania. The appointment of such a professional and experienced distributor reinforces Sandvik's commitment in providing even greater levels of customer focus, and further enhances its commitment to enhanced locally focused customer support, whilst at the same time allowing customers to benefit from dealing with a truly global company.
With almost 100 years' experience, Bergerat Monnoyeur is well-established with a strong footprint for the supply of heavy equipment within the European market. Established dealer since 1929, they are part of the Groupe Monnoyeur organization which employs over 1,000 people in Romania. With their headquarters in Mogosoaia, Bucharest, BM has 9 regional offices with 27 area sales managers and 62 technical engineers throughout Romania and Republic of Moldova. In addition to the supply and provision of aftermarket support for new, used and rental equipment, BM also offer complete financial solutions to their customers.
Committed to quality, expertise and customer support, Sandvik Mobiles is continually looking to expand and strengthen its global distributor network by partnering with expert dealerships to sell its range of mobile equipment for the mining, aggregates and construction industries globally. Sandvik Mobiles' goal is to help customers achieve the highest uptime in the industry. This is only possible through collaboration with the best potential distributors, who have the capabilities to provide enhanced levels of customer support on a local basis.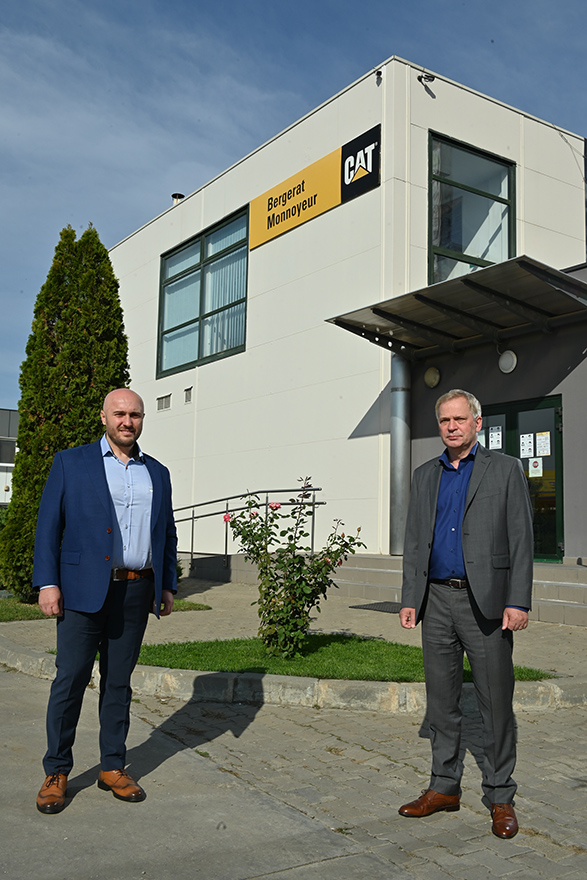 Cristian Rusu, Business Line Manager for Sandvik Crushers and Screens CISand Europe, says "We are delighted to work with BM and are confident that this will open up new opportunities and enable us to grow the Mobiles' business further in Romania. With their customer knowledge, established service support structure and excellent reputation in the market, we are certain that BM will bring added value to our current and future customer base in the region. We are excited to have them onboard and we look forward to building a strong and successful partnership."
Liviu Neagu, Managing Director for BM Romania said "The association of the two companies offers special opportunities on a growing market, primarily for our customers. The state-of-the-art technologies offered by Sandvik and the experience of BM technical engineers will allow the consolidation of the market leader position on the quarries, ballast and recycling segments."
The appointment of BM In Romania follows the successful business partnership with Bergerat Monnoyeur in France at the start of 2019.
Bergerat Monnoyeur signed the contract and started operating as official Distributor from the 21st October. All at Sandvik Mobile Crushers and Screens offer them congratulations on becoming part of the global Sandvik family.
For further information, please contact:
Sandvik Mobile Crushers and Screens
Melissa Baker, Marketing Communications
Tel: +44 (0)1283 212121
E-mail: melissa.baker@sandvik.com
Bergerat Monnoyeur Romania
Valentina Burciu, Marketing & Communications
Tel: +4 (0) 21 202 76 12
E-mail: valentina.burciu@b-m.ro
Web: www.bm-cat.ro