Mobile Crushing and Screening host EMEA & APAC Distributor Conference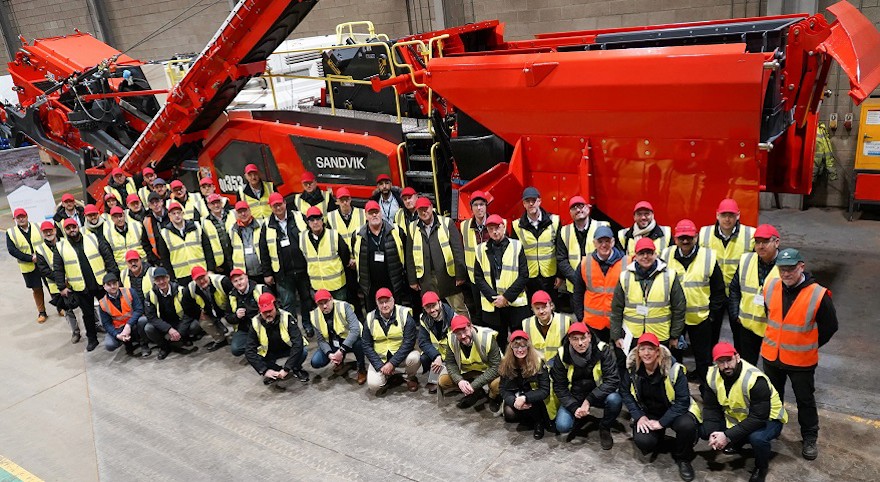 Sandvik Mobile Crushing and Screening recently held their annual distributor conference for the EMEA & APAC sales territories in Ireland welcoming many new distributors to the team, for the first time face-to-face, to collaborate and share their future business strategy.
The theme of this year's conference was 'Make the Shift' in line with Sandvik's group strategy. With a focus on future product development, digitalization and sustainability, members of the management team provided a business update on the Mobiles' strategy, before representatives from the sales and product teams presented the latest Mobiles' offering including a future product roadmap, which is set for big things to come over the next few years.
The event was spread over two and a half days and was the first face-to-face meeting to be held for the past couple of years. It provided the perfect platform to introduce new members to the Mobiles' management team and welcome many new distributors onboard.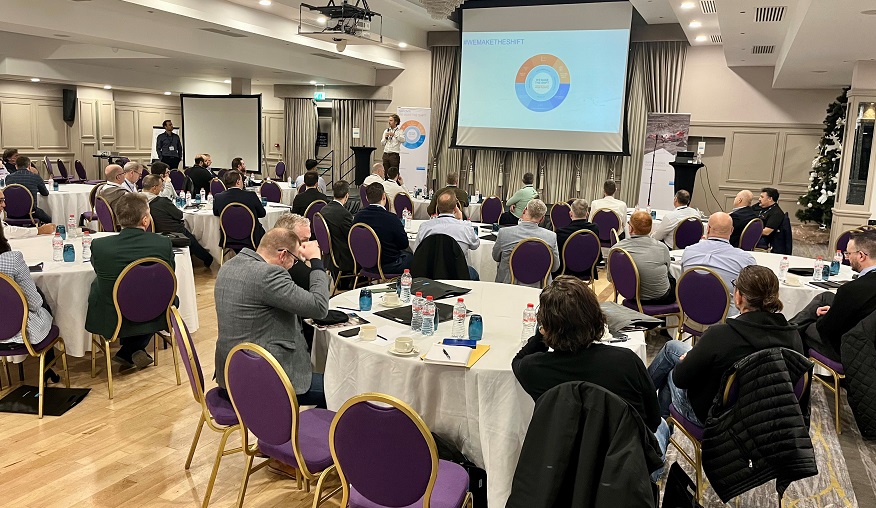 During the event, open market sessions and workshops took place on key topics, which encouraged smaller group discussions and the opportunity for questions to develop and anchor key activities to grow the business in 2023. On the second day, attendees were taken to Sandvik's Centre of Excellence in Ballygawley for a Product Fair, at which core models and new aftermarket offerings were on display with product specialists on hand to answer any questions. This was followed by a factory tour to give new distributors an overview of the production facilities, as well as an update for established partners.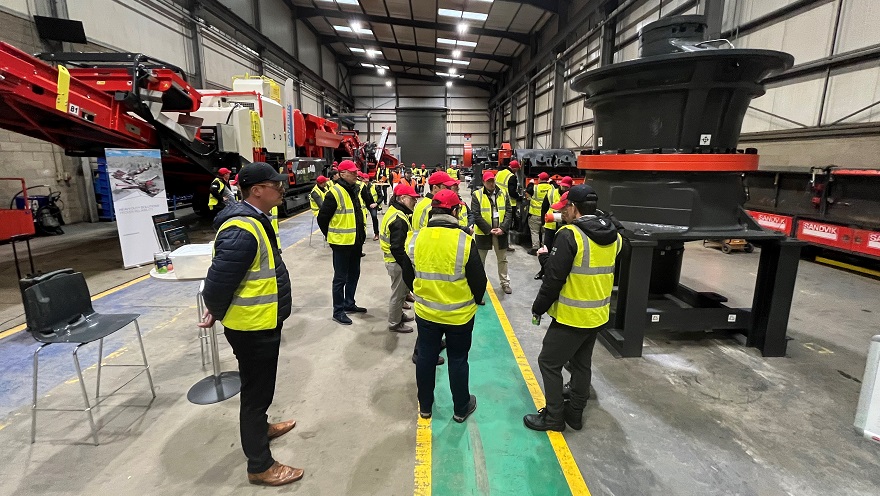 Attendees also enjoyed social activities in the evening to encourage networking and team building. On the last night, local hospitality with an Irish themed night was on offer, whereby Irish National dancers gave an impressive performance and guests were invited on to the dance floor to try out a few moves for themselves. After an Irish themed menu, guests were able to sit back, relax and enjoy music from a local folklore band.
Mattias Markusson, Territory Sales Manager EMEA and APAC said "I am delighted with the level of engagement and interaction at the conference. Meeting our distributors face to face is vitally important to build and strengthen partnerships. It gave us the opportunity to present our future product developments and to gain valuable insight and market feedback from them on key areas to develop. We have made great progress in aligning our goals and we look forward to putting these plans into action in 2023."
For more information contact:
Melissa Baker
Marketing Communications Manager
Sandvik Mobile Crushing and Screening
Tel: +44 (0)7725 259151
---------------------------------------------------------------------------
Sandvik Group
Sandvik is a global high-tech engineering group offering solutions that enhance productivity, profitability and sustainability for the manufacturing, mining and infrastructure industries. We are at the forefront of digitalization and focus on optimizing our customers' processes. Our world-leading offering includes equipment, tools, services and digital solutions for machining, mining, rock excavation and rock processing as well as advanced materials. In 2021 the Group had approximately 44,000 employees and revenues of about 99 billion SEK in about 150 countries.
Sandvik Rock Processing Solutions
Business area Sandvik Rock Processing Solutions is a leading supplier of equipment, tools, parts, service, digital solutions and sustainability-driving technologies for processing rock and minerals in the mining and construction industries. Applications include crushing, screening, breaking and demolition. In 2021, sales were approximately 7.6 billion SEK with about 2,100 employees.