Wheels keep on rolling in for Kazakhmys Corporation in Kazakhstan
Kazakhmys Corporation LLC in Kazakhstan decided to invest in Sandvik's wheeled UJ300 crushing unit for their underground copper mining operations. They were so impressed with the productivity and simplicity of operation of the Sandvik mobile jaw crusher, they have since put five more into operation with additional units on order.
Kazakhmys is the largest copper producer in Kazakhstan, and leading international company in the field of natural resources, mining, extraction and processing. Employing more than 24,000 people over their three industrial sites, they have plants, factories and mines located in Balkhash, Zhezkazgan and Karaganda. The company was officially formed in 1997 although mining dates back over a century ago to 1913 when the first operations in Zhezkasgan began. Kazakhmys mine a variety of ores, including gold, silver and coal, as well as copper, throughout their three sites. Their copper operations are fully integrated right from mining the ore through to the production of finished copper cathodes, rods and wire.
Kazakhmys was looking for a reliable partner to supply equipment for their underground operation. Key considerations which needed to be taken into account were electrical operation for low operating costs and reduced emissions, high capacity and the ability to be able to transport the equipment and fit it down the mine shaft.
Sandvik Mobiles' distributor Korund was in contact with Kazakhmys and discussions underway as to how they could best fulfil the requirements to meet this tender. Sandvik's wheeled range of mobile crushing units was soon put on the table and presented as the most viable option. This range of equipment is specifically designed for ease of transportation and is quick and easy to dismantle. They are a self-contained structure, so there are no heavy foundations required, which makes them the ideal choice for underground relocation. Within the range of primary jaw crushers, the UJ300 was selected as the chosen model, due to its feed size of up to 630mm / 26" and desired capacity of up to 300mtph / 330 stph which met with the customer's requirements.
After delivery and commissioning of the equipment, the unit was dismantled and taken underground. The mine has a total depth of 380 metres and the depth from the top level tip point to the bottom is around 80 metres. There are three levels at which the process takes place.
Sandvik jaw at the heart of the operation
The copper ore is mined on the "Top Level" of the mine to a size of 0-700mm / 27.5", which is then transported via trucks to the loading point. This then feeds down to the "Middle level" where the Sandvik UJ300 is situated at the heart of the operation. The UJ300 primary jaw crusher allows Kazakhmys to reduce the size of the material to a more manageable size for transporting, and also in turn results in less damage to the conveyor system.
The UJ300 is equipped with a feed station, which features a grizzly feeder with adjustable openings and by-pass chute for flexibility of material distribution. The material is then fed into the Sandvik CJ211 jaw which is set at a CSS of 180 mm / 7" and produces a 0-300-350 mm / 0-12-14" end product. From here, the material discharges from the UJ300 jaw to the "Bottom level" of the mine at a capacity of around 350 mtph / 385 stph. The unit is also equipped with a Rammer hammer which is operated by remote control to quickly break any occasionally over-sized material into an acceptable feed size.
The bottom level utilizes a conveyor system to takes the crushed ore to the surface. This is then stockpiled into silos, which in turn feeds the transportation train wagons to take the material on for further processing.
Simple and sustainable operation
When asked about the main advantages of the UJ300, Kazakhmys say "the crushers work well and are simple to operate and maintain". The user-friendly design includes features such as the hydraulic CSS setting for quick and easy adjustment of the jaw, soft starting crusher and a frequency inverter for feeder speed control which provides stepless regulation of the feed rate and the jaw to optimize the crushing process. Powered by a 90 kW electric motor, all onboard components are electrically driven, which require minimal maintenance and lower operating costs.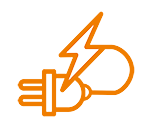 In addition to the sustainable operation, electrification also helps to reduce emissions and improve safety on site, which go hand in hand with Sandvik's safety ethos. As with all Sandvik products, safety comes first and foremost in the design process to ensure as safe a working environment as possible on site for its operators. Maintenance platforms with handrails and access ladders provide excellent access for service and maintenance.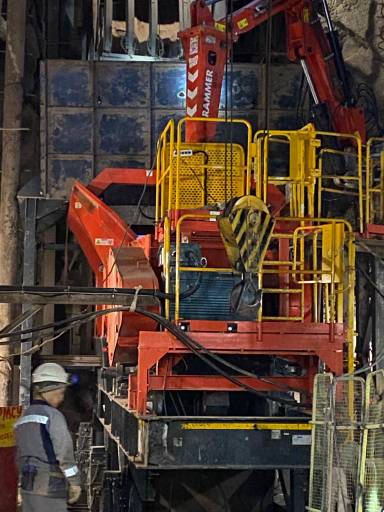 Suitable for a variety of applications and specifically designed to operate in tough working conditions, Sandvik wheeled range of mobile units are built from a heavy duty welded frame and have undergone a strength analysis on structural parts (Finite Element Analysis) for durability. This, combined with quality components and the reliability of the Sandvik jaw, gives a highly productive, cost-effective mobile solution which is ideal for mining applications.
The equipment was provided by Sandvik's Mobile distributor Korund, who has been operating in the market since 1991 and have earned a reputation as a reliable and trustworthy supplier of equipment within the industry. They have been involved in the process right through from point of order, to delivery, commissioning and installation.
Chief mechanic, at Kazakhmys comments that "I cannot fault the support we have been given from Korund. Their technical specialists are always in touch and respond straight away to our requests relating to training or in the unlikely event of a malfunction. Downtime costs money and we know we can rely on their support, if and when required."
Repeat business testament to customer satisfaction
Kazakhmys have been impressed with the productivity and low operating cost of the UJ300. They now have six units in operation and are looking to further invest in additional units. That is certainly testament to the performance and quality of the equipment supplied, and to the customer support and service supplied from Korund – a winning combination!
For more information contact:
Melissa Baker
Marketing Communications Manager
Sandvik Mobile Crushing and Screening
Tel: +44 (0)7725 259151
E-mail: Melissa.baker@sandvik.com
---------------------------------------------------------------------------
Sandvik Group
Sandvik is a global high-tech engineering group offering solutions that enhance productivity, profitability and sustainability for the manufacturing, mining and infrastructure industries. We are at the forefront of digitalization and focus on optimizing our customers' processes. Our world-leading offering includes equipment, tools, services and digital solutions for machining, mining, rock excavation and rock processing as well as advanced materials. In 2021 the Group had approximately 44,000 employees and revenues of about 99 billion SEK in about 150 countries.
Sandvik Rock Processing Solutions
Business area Sandvik Rock Processing Solutions is a leading supplier of equipment, tools, parts, service, digital solutions and sustainability-driving technologies for processing rock and minerals in the mining and construction industries. Applications include crushing, screening, breaking and demolition. In 2021, sales were approximately 7.6 billion SEK with about 2,100 employees.