Formula Sandvik Competition - Local STEM Initiative
Sandvik Mobile Crushers and Screens have recently launched a school's initiative aged at students between 15-17 years old, encouraging STEM (science, technology, engineering, and mathematics) in the next generation. The first of its kind competition in the local engineering industry included teams from seven Co. Tyrone and Co. Armagh, secondary, all ability and grammar schools.
The project included planning, design, manufacture and race a model car using an 18-volt cordless drill with a limited budget. Each participating team had an internal Sandvik employee mentor assigned to oversee the project and provide support. Mentors are crucial in inspiring engineers of the future and offering insight about the unique career opportunities that are available in the industry.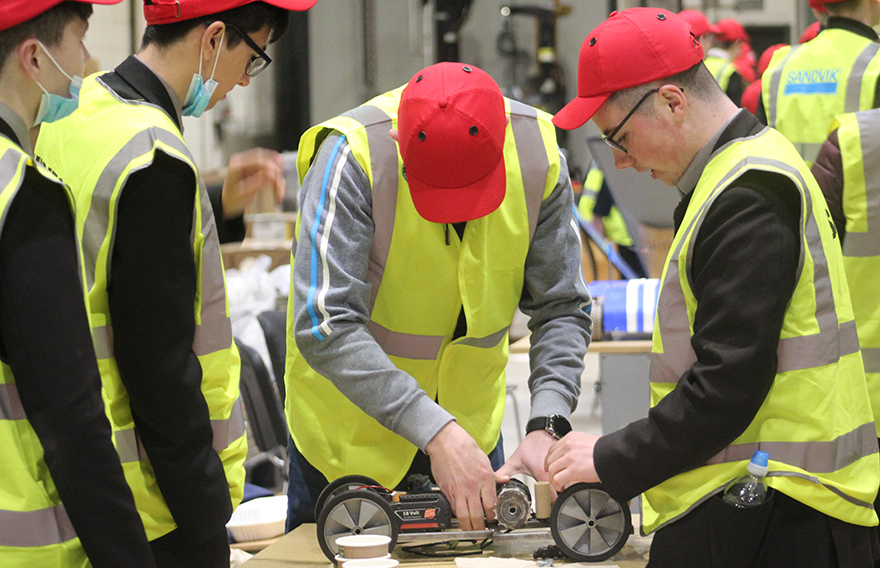 The schools came together to compete at our Centre of Excellence, based in Ballygawley, Co.Tyrone on Friday 3rd December. On the race day, each team had 3 attempts to set their fastest time with the power drill race car with each car then inspected by the Sandvik judging panel. As well as showing creative innovation and engineering capabilities, teams were also judged on their project management skills, sustainable materials used, and most importantly - safety.
On the day, first and second prize was scooped by St Catherine's College Armagh with both teams entering race cars that exceeded rivals, scoring highly on design, speed, and the use of sustainable materials. Technology teacher, Damian Mullan commented on the competition, 'Formula Sandvik provided our students with a new way of thinking and creative ways to repurpose products. From concept stage to execution, both teams developed their ideas, and the race cars evolved. A brilliant initiative with helpful mentors from Sandvik.'
Coming in third place was St Ciarans School, Ballygawley, Co.Tyrone.
Patrick Forrest, Research & Development Director at Sandvik Mobile Crushers & Screens notes, 'This competition proved successful in developing interest in STEM subjects. We were blown away by the level of creativity and innovation that each school brought on the day, highlighting the local engineering talent. We look forward to hosting many more Formula Sandvik events.'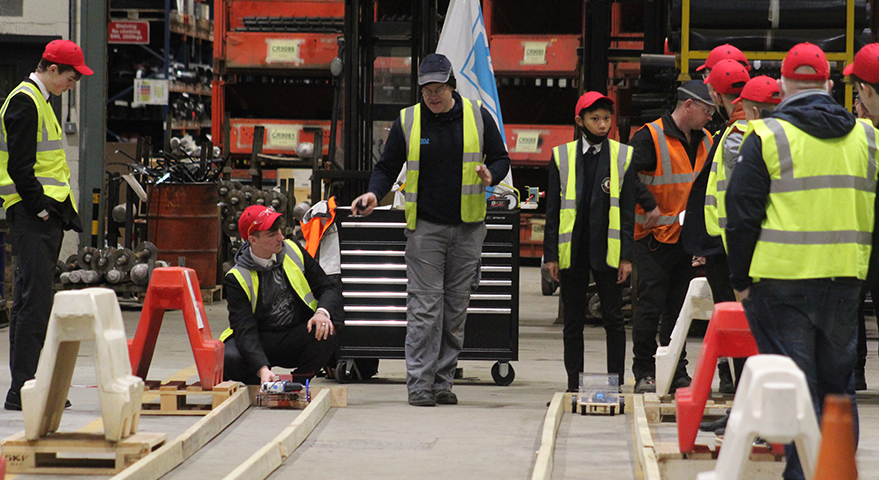 The aim of Formula Sandvik is to encourage more young people to understand the opportunities of a STEM-based career. Participation in the STEM Ambassadors programme is an important part of Sandvik Mobiles on-going community engagement, encouraging Diversity & Inclusion in Engineering. Prizes were awarded to schools and individual students. They included entry to Sandvik Annual Academy, which is a summer placement opportunity offering hands on experience in our manufacturing Centre of Excellence.
For further information, please contact:
Sandvik Mobile Crushers and Screens
Amy Conway, Marketing Communications
Tel: +44 (0)7866 893417
E-mail: amy.conway@sandvik.com
---------------------------------------------------------------------------
Sandvik Group
Sandvik is a high-tech and global engineering group offering products and services that enhance customer productivity, profitability and safety. We hold world-leading positions in selected areas – tools and tooling systems for metal cutting; equipment and tools, service and technical solutions for the mining industry and rock excavation within the construction industry; products in advanced stainless steels and special alloys as well as products for industrial heating. In 2020 the Group had approximately 37,000 employees and revenues of about 86 billion SEK in more than 160 countries within continuing operations.
Sandvik Rock Processing Solutions
Business area Sandvik Rock Processing Solutions is a leading supplier of equipment, tools, parts, service and solutions for processing rock and minerals in the mining and construction industries. Applications include crushing, screening, breaking and demolition. In 2020, sales were approximately 6,5 billion SEK with about 2000 employees.